Top Reasons You Should Consider Buying an Under-Construction Property

21 February, 2022

4 mins read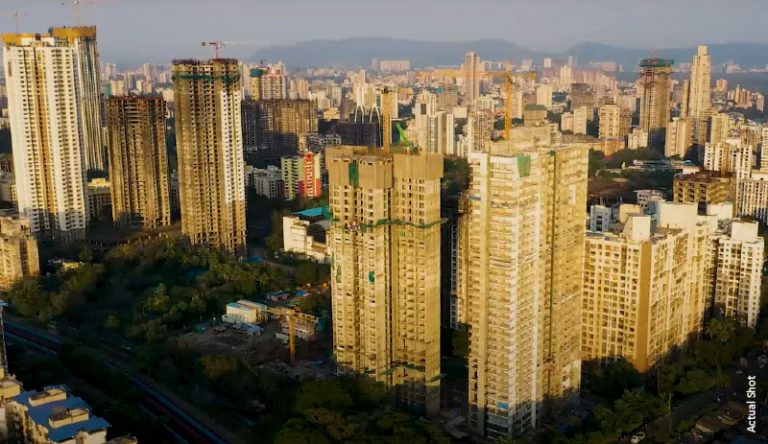 Buying a home in Mumbai is a big decision. One question that puzzles most buyers is whether to book a ready-to-move-in place or choose an under-construction project. A fully-built home offers several advantages — there are fewer risks of delays, you get to understand the property and neighbourhood better, and you can occupy your house immediately.
That said, investing in an under-construction property is the better choice in certain situations. Read on to know more.
Reasons to Invest in an Under-Construction Residential Property
The Cost


An under-construction property can be priced anywhere between 10% to 30% lower than a possession-ready property, provided the location, type, and builder are the same. Moreover, you don't need to front the entire cost of the house in one go.
You can deposit the money in scheduled phases, in line with the construction stages, and pay the bulk of the amount when the property is ready for possession. This significant price difference, coupled with the flexible payment schedules, can be worth the extra waiting time if you are on a budget. What is more, is that various builders also offer attractive discounts and concessions on under-construction properties, such as free gold coins, air conditioners, in-built modular kitchens, free car parking slots, among others.

Availability of Inventory


With a number of renowned real estate developers, there are also several high-quality real-estate projects across the country. While a ready-to-move-in apartment may not always be available, the inventory for under-construction homes is greater, offering more flexibility and choice to new homebuyers.

The Returns


The price of a property keeps increasing as its construction progresses. That is why buying a property in its nascent stages is a wise decision if you're looking for higher returns on your investment. Development in the surrounding areas adds to the value of a property. Before investing in a house, buyers are advised to go through the location opportunities, upcoming infrastructure, and nearby employment hubs.

The Home and its Ecosystem

When a property is getting built, you purchase a brand-new home with a long lifespan and no maintenance problems or repairs. You get more freedom to choose your preferred unit based on the floor, direction, block, etc., along with the latest amenities and facilities available in the real estate market.
RERA and the Increased Reliability for Buying Under-Construction Properties
Keeping costs in check is essential, but you need to choose a reliable developer and a good project while investing in a property in Mumbai. With ready-to-move-in properties, you know what you are paying for, but there's also the possibility of missing out on great locations and offers.
Investing in under-construction projects in Mulund West and other up-and-coming locations in the city has been gaining traction since the arrival of RERA. Now, any property having an Occupation Certificate as of 1st May 2017 must be compulsorily registered under its states' Real Estate Regulatory Authority (RERA). The authority specifies certain rules for the development of the real estate, designed to provide relief to homebuyers from the malpractices of corrupt builders.
If you're looking for a property in Mumbai to call your own, there are several under-construction projects in Mulund West. The neighbourhood is well-connected and has been witnessing constant developments in infrastructure, which is why it's a booming realty destination for investors. These projects fall under the purview of RERA and are expected to follow transparent and fair-trade policies. Potential buyers can gather all kinds of information about properties they are interested in on their concerned state's RERA website.
At the same time, aggrieved homebuyers can even seek to address their grievances faster through the RERA Appellate Tribunal formed under Real Estate (Regulation and Development) Act. Today, homebuyers can freely choose to invest in an under-construction project as long as it is built by a reputed developer and has a valid RERA number.
Disclaimer – This article is based on the information publicly available for general use. We do not claim any responsibility regarding the genuineness of the same. The information provided herein does not, and is not intended to, constitute legal advice; instead, it is for general informational purposes only. We expressly disclaim any liability, which may arise due to any decision taken by any person/s basis the article hereof. Readers should obtain separate advice with respect to any particular information provided herein.