What Makes a Perfect Neighbourhood?

28 April, 2023

4 mins read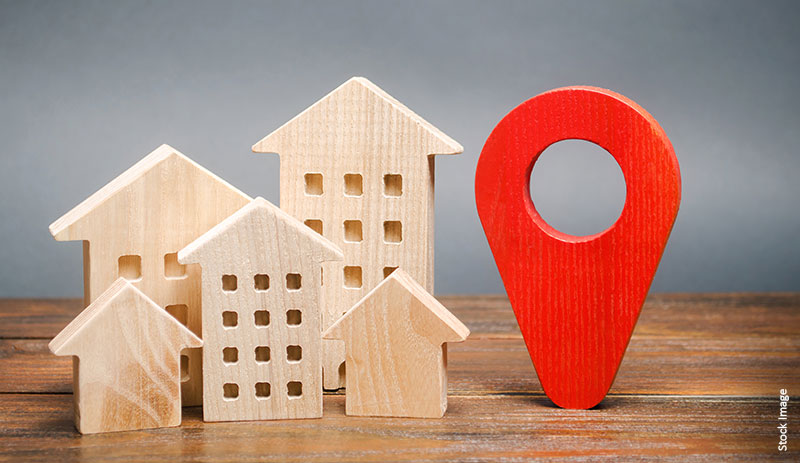 When someone is searching for a new house, one of their top concerns is the neighbourhood in which it is located. While they will be concerned about factors like the size of the apartment, number of bedrooms, price, layout, aesthetics, amenities, and Vastu, house location is a crucial factor that one cannot ignore. The importance of a neighbourhood is evident because it defines the lifestyle of the people living in it. A good neighbourhood also ensures good health and an exemplary social circle.
So, what can be a perfect neighbourhood?

There is no such thing as a "perfect" neighbourhood because it all boils down to a homebuyer's personal preferences. While some look to live among abundant greenery and lakes, some prefer to have their house amid the hustle-bustle of a city. Similarly, some people prefer a neighbourhood where all homes are nearby so that residents can freely interact with each other. In contrast, some prefer homes that are spread apart to have more privacy and solitude. Some common points make a neighbourhood great for homebuyers. They can look at these factors to decide whether they should buy a house in a particular area or not:

Location and connectivity.

The first thing that defines a neighbourhood is its location. A homebuyer can check if the location of a house is far away from their place of work or education or nearby. They can also check if the house is on a main road from where they can get easy public transport to different parts of the city. For example, when looking for the best place to live in Mumbai ,one can focus on areas like Mulund and Thane, apart from seeking some options in South Mumbai. These are some of the best locations in Mumbai for buying or renting an apartment.

Lifestyle.

One of the crucial things that a homebuyer should evaluate before buying a house is whether the neighbourhood is in sync with their current lifestyle. It's good to live in a locality that offers similar vibes that can match one's lifestyle. For example, young couples or single professionals may want to have their house in a locality that can offer vibrant nightlife, good social infrastructure, and all the modern amenities to make one's life easier.

Safety and security.

Safety and security should be one of the primary concerns for a homebuyer when choosing a neighbourhood to buy a house. While some areas are considered highly safe for women, children, and senior citizens, others may not be able to match these standards. So, one can also look at an area's crime rate to understand how safe it is to live there. Also, watch out for the placement of streetlights and police stations in an area to determine the safety quotient of the locality.

Outdoor activities.

Another thing that makes a neighbourhood great is its availability of outdoor activities. Living in a locality with several parks and playgrounds is better. People who prefer to take a morning walk or an evening walk may prefer the presence of such facilities in their neighbourhood. Those who have kids in their houses may also prefer such a locality. Apart from parks and playgrounds, homebuyers may also look for neighbourhoods with biking trails, natural reserves, lakes, swimming pools, etc.

Population density.

Population density is another crucial factor that defines a neighbourhood. However, this is a highly subjective component. Those who prefer frequent interactions with others may prefer to live in a neighbourhood with a high population density. On the other hand, those who want privacy and more personal space may want to buy a house in a neighbourhood with a low population density.

Green landscapes.

These days, most homebuyers prefer to buy a house that offers ample greenery. Green landscapes often add a lot of value to a neighbourhood. Many property builders have also started focussing on building green residences amid natural surroundings. For example, Mulund – being nestled close to the foothills of the Sanjay Gandhi National Park Sanjay Gandhi National Park has evolved as one of the most sought-after residential neighbourhoods near Mumbai. Developments in this area mainly include high-rise towers with premium living spaces. Piramal Revanta is a luxury residential development in Mulund luxury residential development in Mulundthat offers luxurious apartments amid ample open spaces. Developed by Piramal Realty, this contemporary residential project perfectly blends nature and modern architecture.
Conclusion
The neighbourhood plays a very crucial role in determining the price and popularity of a house. This article can be a handy guide for homebuyers confused about a perfect neighbourhood. However, their personal preferences and budget are the primary factors they should consider before finalising a deal.
Disclaimer- This article is based on the information publicly available for general use as well as reference links mentioned herein. We do not claim any responsibility regarding the genuineness of the same. The information provided herein does not, and is not intended to, constitute legal advice; instead, it is for general informational purposes only. We expressly disclaim any liability, which may arise due to any decision taken by any person/s basis the article hereof. Readers should obtain separate advice with respect to any particular information provided herein.
Sources :