5 Best Cafes in Mulund

10 February, 2023

4 mins read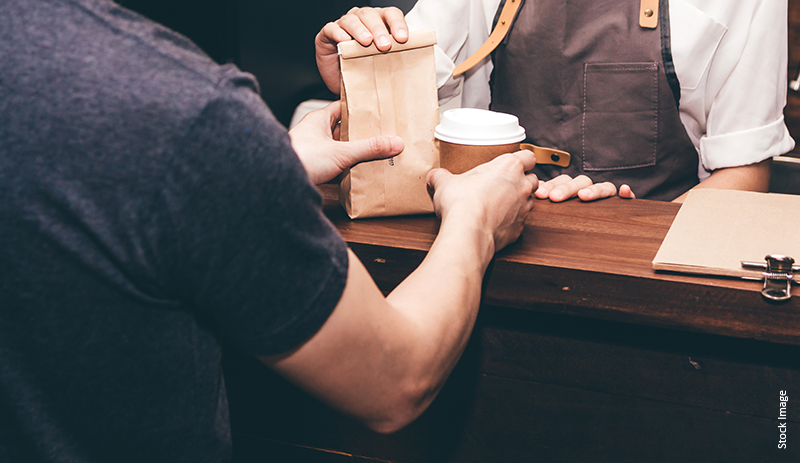 Mulund is located on the north-eastern top of Mumbai and is considered the northern endpoint of the glorious city of Mumbai. This bustling suburb of Mumbai has plenty of things to explore, from cafes to shopping malls; Mulund has it all. This well-developed area of Mumbai is adorned with large green spaces, making everything around look better and scenic. Cafes in Mulund are ideal for unwinding after a long day at the office. Visitors can enjoy a hot cup of coffee while snuggling up in the delightful atmosphere or contemplating thoughts at these cafes. Whether one wants to schedule a long-overdue meeting with a friend or simply relax with their family, here are the best Mulund cafés to visit.
1. The Chocolate Room
The Chocolate Room is a cafe chain that serves a variety of desserts in a fun and lively atmosphere. Every diner receives an exclusive pocket-friendly menu serving an array of desserts and savory delights, as well as an indulgence in chocolates. Every item on the menu is of the highest quality, and every dessert and the baked item is fresh and delectable. The Chocolate Room is the ideal spot for people to meet, converse, and spend quality time with friends and loved ones over a cup of coffee.
Popular Dishes: Blooming Bread, Hot Chocolate, Pancakes, Waffle, Pasta, Desserts
Location: Shop 37, Avior, LBS Road, Mulund West, Mumbai
Price range: ₹950 for two people (approx.)
2. Starbucks
Starbucks created a distinct brew and a distinct image that appealed to luxury-seeking aficionados who valued the prestige, ritual, and uniqueness of coffee savoring. It works on the ideology that "high-quality products justify the premium pricing". Their Barista Promise of fixing the drink if someone doesn't like it has drawn a large crowd. With a comfortable atmosphere and great coffee, it's the perfect place to relax or get some work done. Many people come here for the pastries, which are also excellent.
Popular Dishes: Caramel Macchiato, Pumpkin Spice Latte, Scones
Location: Mulund-Goregaon Link Road Bhandup West, Mulund West, Mumbai, Maharashtra 400078
Price range: ₹600 for two people (approx.)
3. The Laughter Chapter
The Laughter Chapter Cafe is a vegetarian cafe located on the west side of Mulund Station, making it very accessible. Mulund College of Commerce is the most notable landmark. The staff is friendly, and the interiors are modest. It has a sophisticated look, well-designed décor, a lively yet comforting atmosphere, and most importantly, it is well-maintained. The cafe seats about 20 people and is always overwhelmed in the evenings.
Popular Dishes: Pan Mojito, Minty Mojito, Iced Peach Tea, Peri Peri Masala, Alfredo Pasta, Burnt Garlic Noodles
Location: Sarojini Naidu Road, Opp. Mulund, Mulund West, Mumbai, Maharashtra 400080
Price range: ₹600 for two people (approx.)
4. Love & Latte
Love & Latte commemorates the ever-demanding flavors of Fast Food and is well-versed in the art of preparing and serving the items. The specialty restaurant is well-known for its speed in serving delectable items. An economical menu is full of options, as well as an additional coffee section for coffee lovers. The decent outdoor seating takes you by surprise. The cafe offers a wide range of food and drink options and a cozy atmosphere that makes it perfect for spending time with friends or family.
Popular Dishes: Vintage Cold Coffee, Americano Coffee, South Indian Filter Coffee, Mocha Frappe, Paneer Tikka Sandwich, Latte
Location: Lal Bahadur Shastri Rd, Mulund West, Mumbai, Maharashtra 400080
Price range: ₹700 for two people (approx.)
5. D' Crepes Cafe
D' Crepes Cafe is an established café known for its cafe food and healthy food. Brightly lit-up with lights, this cafe emits a soothing ambiance and relaxed vibe that is ideal for setting the mood. The ambiance is also very inviting, making it an ideal place to catch up with old friends or make new ones. It is located in Mulund West and serves delicious crepes with a variety of fillings and toppings. The staff is courteous and helpful when assisting customers.
Popular Dishes: Austrian Mudpie, Savoury Crepes, Buckwheat, Nutella Crepe, Mud Pie, Red Velvet Shake
Location: Veena Nagar, Mulund West, Mumbai, Maharashtra 400080
Price range: ₹1,200 for two people (approx.)
The Bottom Line
Mulund is a great place to get some delicious coffee and snacks. There are numerous cafes to choose from, each offering something unique. Mulund has it all, whether it's a cozy spot to read a book or a lively cafe with great people-watching. Mulund is a welcoming place to live, work, and raise a family. It has plenty to offer everyone with its abundance of parks, Schools, and hospitals.
Piramal Revanta by Piramal Realty is a residential landmark located in the heart of Mulund. It features impeccable amenities and streamlines structures, which makes it a perfect getaway for people looking for a balance between their professional and personal lives. Piramal Revanta has offered the best of both worlds and is an excellent place to call home. To know more about the Piramal Revanta, click here.
Disclaimer- This article is based on the information publicly available for general use. We do not claim any responsibility regarding the genuineness of the same. The information provided herein does not, and is not intended to, constitute legal advice; instead, it is for general informational purposes only. We expressly disclaim any liability, which may arise due to any decision taken by any person/s basis the article hereof. Readers should obtain separate advice with respect to any information provided herein.