7 Best Hospitals in Mulund

02 June, 2023

4 mins read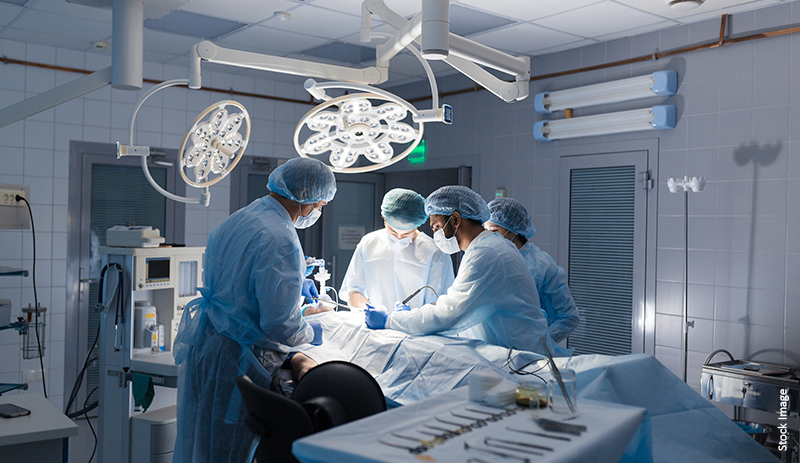 Staying healthy is a priority for everyone, especially in the aftermath of the pandemic! Apart from maintaining a healthy lifestyle, it is also important to have access to quality healthcare services. When buying a property in Mumbai, homebuyers often look for the best of physical and social infrastructure in their vicinity. This is not only for the sake of convenience but also significantly affects the property's value.
Like many other well-developed localities in Mumbai, Mulund, an affluent suburb in the northeast part of the city, has a robust physical infrastructure, and public and private healthcare sectors flourish here. As a result, not only are healthcare services easily accessible to all its inhabitants but it has also led to the development of several luxury residential properties in Mulund.
Mulund is home to many leading hospitals offering services in a wide range of specializations. Here is a list of the seven best hospitals in Mulund:
Fortis Hospital

Fortis Hospital in Mulund is one of the finest and best hospitals in India. It is accredited by the Joint Commission International (JCI) and the National Board for Accreditation of Hospital and Healthcare Providers (NABH). The 315-bed multi-speciality tertiary care hospital provides different diagnostic and treatment services. It maintains the highest quality of patient care throughout. The hospital has the largest transplant centre for multiorgan transplants in Maharashtra. Moreover, it is the first hospital in West India to have performed over 100 successful heart transplants in four years.

Hira Mongi Navneet Hospital

Hira Mongi is a renowned hospital in Mulund, Mumbai and is centrally located. It is easy to access for anyone who needs quality healthcare services. Its infrastructure is at par with international standards. The hospital offers care to individuals from different strata of the community and has a fully-equipped casualty department.

Aditi Hospital

Aditi Hospital in Mulund has a glorious legacy of more than three decades. It was established as an orthopaedic centre with 12 employees and 21 beds, covering two floors. It has evolved to become a multi-speciality institution with an employee strength of 108 and a bed strength of 51 spread across three floors. The multi-speciality hospital offers specialised services for orthopaedic and joint replacement, spine surgery, shoulder, foot and ankle surgery, knee replacement surgery, neurosurgery, cardiology, diabetic foot, ENT, gastroenterology, oncology (cancer), etc.

Platina Hospital

Platina Hospital in Mulund is a state-of-the-art tertiary care hospital with specialisations in neurology, critical care medicine, cardiology, neurosurgery, and preventive health checkups. It has individual departments for cardiology, diabetes, orthopaedics, general medicine, cardiac and vascular surgery, cancer, and child care, among others.

Shraddha Hospital

Shraddha Hospital in Mulund West was incepted on January 26, 1996. The polyclinic and nursing homes are equipped with technologically advanced healthcare facilities. The team of highly skilled medical staff, non-medical staff and qualified clinical technicians work round-the-clock. The healthcare facility caters to specialities like orthopaedics, medicine, surgery, cardiology, etc. The nursing home has a bed strength of 37 with a well-equipped ICU.

Ashirwad Hospital

One of the leading hospitals in the suburb is Ashirwad Hospital. It is a specialised gynaecological, obstetric, and surgical care centre located in Bhandup and Mulund. The medical team follows a disciplined and methodical approach to the early diagnosis and treatment of its patients. Using specialised tools and superior technology, Ashirwad Hospital in Mulund excels at the services of medical termination of pregnancy, pregnancy counselling, premarital counselling, gynaecological problem solutions, radiology, general surgery, robotic surgery, reproductive endocrinology and fertility, etc.

Upasani Super Speciality Hospital

Upasani Super Speciality Hospital (USSH) is a multi-speciality hospital in Mulund with 60 beds. It was founded by the well-known obstetrician and gynaecologist Dr Shraddha D. Upasani. The healthcare facility has over 20 years of experience and has completed 500+ robotics-assisted knee replacement surgeries.
Conclusion
Before investing in a housing unit, most homeowners want to check its proximity and connectivity to education institutes, malls, hospitals, and restaurants. Be it medical emergencies or a routine health check-up, everyone prefers being able to access good hospitals with reliable staff and advanced treatment facilities. Piramal Realty's luxury residential development Piramal Revanta in Mulund not only offers comfort and sophistication through its luxury apartments, but it also has excellent connectivity to these medical establishments that provide quality healthcare services.
Frequently asked questions
Which departments do hospitals in Mulund have?

The standard departments available at the best hospitals in Mulund include cardiac surgery, neurology, oncology, paediatric, orthopaedic, radiology, pathology, emergency department, intensive care unit (ICU), and medical laboratories.

Which hospitals are the best in Mulund?

There are over 100 hospitals in Mulund, catering to the needs of different strata of the communities. These healthcare facilities include municipal general hospitals, maternity homes, speciality hospitals, etc. Some of the best hospitals are Fortis Hospital, Shraddha Polyclinic and Nursing Home, Jupiter Hospital Speciality Clinic, Suyog Hospital and ICCU, Hira Mongi Navneet Hospital, Aditi Hospital, Platina Hospital, Ashirwad Hospital, Aastha Health Care, Dhanwantary Hospital and ICU, and USSH, among others.

What is the Pin code of Fortis Hospital Mulund West?

Fortis Hospital, Mulund(w), Mumbai's pin code is 400080.

Which is the biggest hospital in Mumbai?

The Kokilaben Dhirubhai Ambani Hospital is considered the biggest hospital in Mulund, Mumbai. It has a tertiary care facility with over 700 beds.
Disclaimer: This article is based on the information publicly available for general use. We do not claim any responsibility regarding the genuineness of the same. The information provided herein does not, and is not intended to, constitute legal advice; instead, it is for general informational purposes only. We expressly disclaim any liability, which may arise due to any decision taken by any person/s basis the article hereof. Readers should obtain separate advice with respect to any particular information provided herein.