5 Best Schools in Mulund

02 June, 2023

4 mins read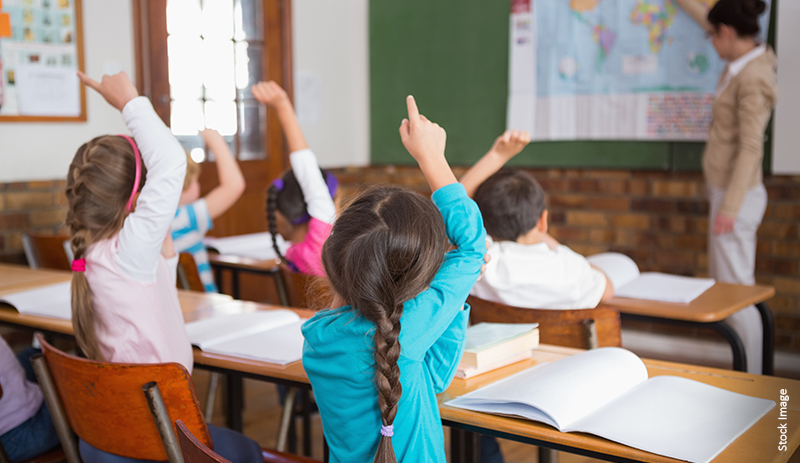 Getting your child admitted to a good school in Mulund, Mumbai, is a challenging task. As parents, you need to consider several factors to ensure that the school you choose prepares the child for a dynamic future.
Curriculum and co-curricular activities help to determine if the school is good. The curriculums developed by many state boards are the most common choices today. These boards include CBSE, CISCE, CAIE, and IB. The student-teacher ratio is the next aspect you must focus on. Small class sizes have a positive impact on your child's learning. They provide more opportunities to take part in class discussions and ask questions.
The next factor to consider is the teaching and learning style. Each child has different learning abilities. A teacher's pedagogical style affects a student's ability to learn and comprehend. A personal visit to the school and a conversation with the principals can help acquire more information about the teaching and learning styles adopted at the best schools in Mulund.
List of best schools in Mulund
This list is a compilation of leading CBSE and ICSE schools in Mulund.
Sri Sri Ravishankar Vidya Mandir (SSRVM)

The school is an initiative by the Art of Living Organization. It aims at bridging the gap between modern education and old values. Students are given a warm, experiential, and conducive environment to learn the best of academics and imbibe the best of character building. SSRVM follows an ICSE curriculum. Apart from academics, there are classes for yoga, dance, music, art, meditation, value education, and field trips.

NES National Public School

NES National Public School was incorporated in 2003. It had provisional affiliations with the CICSE. The co-ed school has classes from Nursery to Class 10. It is one of the leading ICSE schools in Mulund and focuses on extracurricular activities, moral education, and the all-around personality of students along with academics.

EuroKids

EuroKids is one of the leading preschools in Mulund. It maintains state-of-the-art infrastructure and advanced facilities. With a faculty of the most experienced and qualified teachers, your child gets an extra edge from the earliest stages of school life with a mix of indoor and outdoor activities, life skills, communication skills and much more! The school also offers quality daycare facilities for children up to the age of 6 years.

New Horizon Scholars School (NHSS)

NHSS is one of the popular CBSE schools in Mulund. It is recognized for the quality of its educational programmes, the vivacity of its students, and the dedication of its staff. It was established in 2010 and has evolved significantly in scholastic and co-scholastic arenas. The broad and balanced curriculum focuses on fostering both academic achievements and nurturing the unique potential of each student, enabling them to become successful individuals.

NEXT School

NEXT School is an authorized World School for the Primary Years Programme (PYP), Middle Years Programme (MYP) and Diploma Programme (DP). It follows the IB curriculum and aims to prepare students for the best universities in India and abroad. The school is India's first Big Picture Learning School. The world-class infrastructure offers science labs, a music studio, an outdoor playground, an 800-seater auditorium, an art studio, and a picture studio.
Conclusion
The school you choose must be the best fit for your child in the long haul. It must offer state-of-the-art facilities and focus on the child's overall development. Moreover, it must be near your residence. It is not a good idea to make the child waste time on the road travelling to and from school.
Piramal Realty's Piramal Revanta, Mulund, has proximity to many CBSE, ICSE, and international schools in Mulund. As a result, investing in the housing project provides world-class amenities and comfort, with a guaranteed focus on the education of your child.
Frequently asked questions
What are the different examination boards the schools in Mulund West, Mumbai, follow?

Schools in Mulund West follow different boards of exams, including CBSE, ICSE, IB, and the respective state board exams.

Which are the best schools in Mulund?

To determine which school in Mulund is the best for your child, you need to consider factors like the type of school, location, budget, faculty count, proximity, board, etc. There are many good schools in and around Mulund. These include Sri Sri Ravishankar Vidya Mandir, DAV, NES, Vaze & Sharon, Euroschool, Pawar Public School, JK Singhania, etc.

How many schools are there in Mulund West?

There are a total of 16 schools in Mulund West.

What is the top CBSE schools present in Mulund West?

New Horizon Scholars School is one of the best schools in Mulund West with a CBSE curriculum.
Disclaimer: This article is based on the information publicly available for general use. We do not claim any responsibility regarding the genuineness of the same. The information provided herein does not, and is not intended to, constitute legal advice; instead, it is for general informational purposes only. We expressly disclaim any liability, which may arise due to any decision taken by any person/s basis the article hereof. Readers should obtain separate advice with respect to any particular information provided herein.