What Real Estate Offers Are Being Deployed Today by Real Estate Developers and Builders

19 October, 2023

4 mins read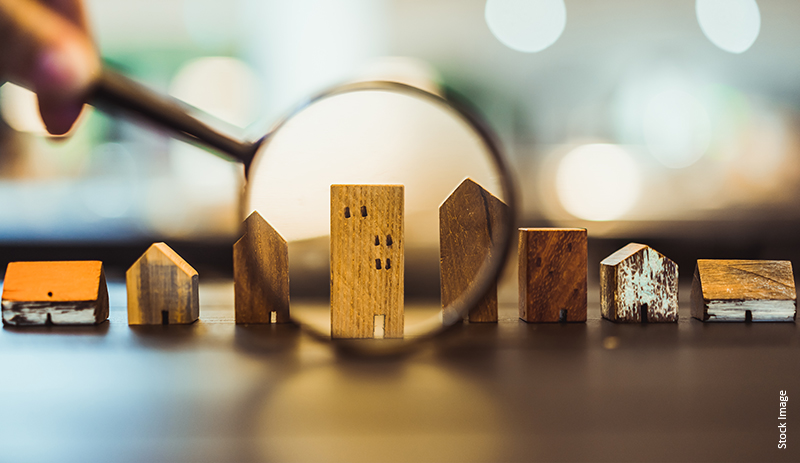 Real estate developers get extraordinarily creative in marketing campaigns and sales tactics when marketing and selling their properties. Developers and builders are giving so many discounts and offers to boost sales volumes in the market. In today's market, buyers can choose material and monetary benefits with novel schemes and attractive freebies. However, buyers are often unaware of some of the offers and are sometimes sceptical about them. That is why this blog will discuss more about the offers that real estate builders and developers offer these days.
Today's Real Estate Offers by Developers and Builders
The real estate developers bring exciting and innovative property offers for investors and home buyers, and here is a list of such deals.
1. Spot Booking Offers
Real estate companies generally offer spot-booking discounts, which are attractive to customers. Here are some examples of spot discounts provided by real estate developers and builders:
Offering a spot discount.
Offering a special price of a minimum amount to book a unit.
There is a 100% refund on token money.
2. Customised Payment
Most buyers want to design their payment plans in today's housing market. The flexible-payment methods may slightly increase the overall property cost, but they allow the customer to modify the schedule to suit their needs. In addition, these plans are trendy among investors who prefer paying according to the maturity dates of their other investments or the liquidity status of their other assets.
3. 3BHK at 2BHK's Price
This is one of the latest marketing schemes implemented by developers. Often, builders offer heavy discounts on their apartment prices, almost offering 3BHK flats in a 2BHK apartment's budget. When a buyer has low capital but high aspirations, this directly impacts their pocket, and their buying decision.
4. Loyalty and Referral offers
One of the most popular housing offers on the market is this referral scheme. Sellers always seek trustworthy referrals to enhance sales to create a brand image. Existing customers make excellent referrals, and what can be better than word-of-mouth marketing? A brand's best ambassadors are its existing customers. When a new buyer is referred to a builder by an existing customer, the trust level is much higher. Developers and builders also reward referrals with discounts or cash.
5. Real Estate Festive Offers
Real estate companies offer gifts to attract homebuyers during the festive season, including gold coins, cars, iPhones, and club memberships. Some of the real estate festive offers include:
Real Estate Diwali and Dhanteras Offer: Diwali and Dhanteras bring good luck and opulence to Indians, so they prefer making big purchases during this occasion. It also means "good times" for the real estate industry.
Gudi Padwa Offers in Real Estate: An auspicious occasion to buy or book a home is Gudi Padwa, which refers to the start of a new year. To attract prospective buyers who are religiously inclined, real estate developers can offer special discounts and schemes.
Akshaya Tritiya Offers: According to Hindu mythology, Akshaya Tritiya is an auspicious day for making big purchases. Therefore, developers offer homebuyers exciting discounts and sales to maximize this opportunity.
Some Other Popular Offers
Other real estate offers popular with home buyers include:
Cashback Offers

Cashback is offered to buyers at the end of the repayment period, reducing the overall cost of the property.

No Pre-EMI Offer

A developer often pays a buyer's pre-EMIs for a specified period. The home buyer avoids paying both rent and Pre-EMI at the same time.

Fully Furnished Flat Offer

Depending on the quantity and quality of furnishings purchased, furnishing a house can cost a lot. For example, developers often offer white goods such as air-conditioners, modular kitchens, and cabinets to entice customers.

Club Membership/ Free Car Parking Offer

The cost of parking and membership in the club is a significant part of the overall cost of the property. Premium real estate developer like Piramal Realty has collaborated with Reloy to form Kee Club, a referral reward programme. Members who help Piramal Realty to expand through referrals, will get exciting rewards like Volkswagen Passat, Hyundai Aura, diamond pendant and earrings, and many other gifts.

Offering Cricket Match Tickets

Some premium real estate builders offer tickets to live cricket matches when they book a home.
Conclusion
There is much work involved in purchasing a house. Before investing in a property, one should always ask the developer and builder for their offers. Particularly during the festive season, many real estate developers unveil their offerings, and this can be the right time to book luxury homes. During the festive seasons, premium projects like
Piramal Revanta
offer big deals and lots of perks and benefits for home buyers. With all the great amenities and a comfortable living environment, any additional benefit can only add to the perks of luxury living. Take an
e-tour
of Piramal Revanta and discover what dream homes look like!
Disclaimer- This article is based on the information publicly available for general use. We do not claim any responsibility regarding the genuineness of the same. The information provided herein does not, and is not intended to, constitute legal advice; instead, it is for general informational purposes only. We expressly disclaim any liability, which may arise due to any decision taken by any person/s basis the article hereof. Readers should obtain separate advice with respect to any particular information provided herein.
Sources :