The Legal Process for Buying a Flat in India

25 October, 2023

4 mins read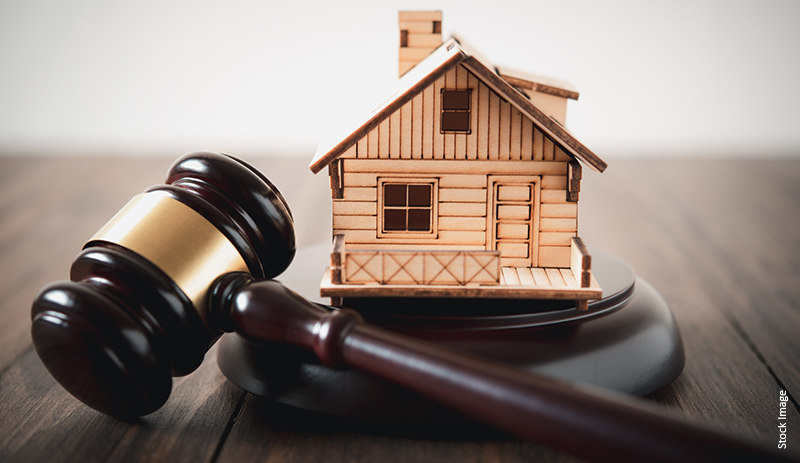 In India, buying a flat is one of the most critical investments. When buying a property, all tips point out that one must determine a budget, location, and demand based on their needs. Beyond that, when deciding on a house in India, one must get involved in the legal process. Despite some individuals knowing the legalities of the "
flat buying process
", others feel confused and concerned. Read this ultimate
home-buying guide
to learn all about the legal process of buying a house in India and tips towards home buying.
Legal Process of Buying a House in India
The steps to buying a house are listed below. Checking the following legal processes is part of the home-buying process.
To ensure the validity of the property title, the buyer should verify its existence. Mortgages and previous unpaid dues should not be present. Review all documents for at least twelve years for any legal discrepancies within the last thirty years.
Verifying the seller's identity is as essential as validating the flat's title documents. If the seller is an organisation, check for legal documents such as the company's registration, the TAN number, etc. If the seller is a person, you should check for legal documents such as a PAN card, Adhaar card, etc.
Documents Related to Land Use
Finding the type of land - residential, non-agricultural, mixed-use, commercial, industrial, etc. - is essential. Land cannot be used for functions other than those intended by state and national laws. Look for documents citing the property's legal conversion and useability.
Approvals for Construction
An already-constructed building must have its architecture or layout plan validated. For electricity, water, environmental clearance, fire safety, etc., municipal authorities, government bodies, and statutory and regulatory authorities should sanction it.
The seller must acquire an Occupancy Certificate (OC) before transferring the property title. The absence of an OC can lead to severe consequences for the buyer, such as steep penalties and the possibility of demolishing the property.
Non-payment of property taxes results in substantial penalty charges, which lower the property's value. One should check with the municipal authorities whether the vendor has filed taxes on time.
Alternative Claims and Mortgages
The likelihood of an encumbrance is high if a flat, building, or property is disputed. One can find information about property registration on government websites. Before completing a monetary transaction, one can publish a public notice in the newspapers. In any case, it is better to be aware of third-party claims from the beginning.
Access to Property and Physical Survey
Buyers should inspect the property physically through a visit/survey. One should do proper due diligence to ensure the measurements match. Also, a physical survey helps examine nearby areas, connectivity options, and routes to the site.
No Objection Certificates
Developers or sellers must provide no-objection certificate copies issued by various departments, including Pollution Board, Environmental Department, Sewage Board, and Traffic and Coordination Department.
RERA (Real Estate Regulatory Authority) compliance
Check whether the property has been registered under RERA as the last but most crucial due diligence step. Additionally, the RERA website provides information regarding any complaints filed against the developer, defaulted payments by the builder, etc. As a result, one will be able to establish credibility regarding the vendor and the project, and one will be able to make a rational decision.
Tips On How to Buy a House for the First Time?
Buying a home, however, requires careful planning and financial diligence—the top tips for first-time home buyers.
Getting a handle on the budget is the first step. The cost of a house varies depending on the type and location of the property, so one should have a clear idea of the budget.
Deciding the kind of house, individual or gated community is the first step in buying a property or flat.
Choosing the right location is essential in a big city with long commute times. Consider the distance from school to your house and the nearby train or metro station.
Choosing the amenities is essential. Make a list of the amenities one would need.
Many people cannot afford a home upfront since it is a big-ticket purchase. One should compare home loan rates and features with several lenders and know about buying a flat on EMI.
Conclusion
When buying a flat or property from a builder, one should always be extra cautious. It is also prudent to seek professional legal advice to scrutinize all legal documents and gain valuable information properly. Own a luxurious apartment in Mumbai from
Piramal Realty
, India's most prominent builder.
Disclaimer- This article is based on the information publicly available for general use as well as reference links mentioned herein. We do not claim any responsibility regarding the genuineness of the same. The information provided herein does not, and is not intended to, constitute legal advice; instead, it is for general informational purposes only. We expressly disclaim /disown any liability, which may arise due to any decision taken by any person/s basis the article hereof. Readers should obtain separate advice with respect to any particular information provided herein.