Four Reasons Why Homebuyers Are No Longer Shying Away From Shifting To The Suburbs

14 February, 2021

4 mins read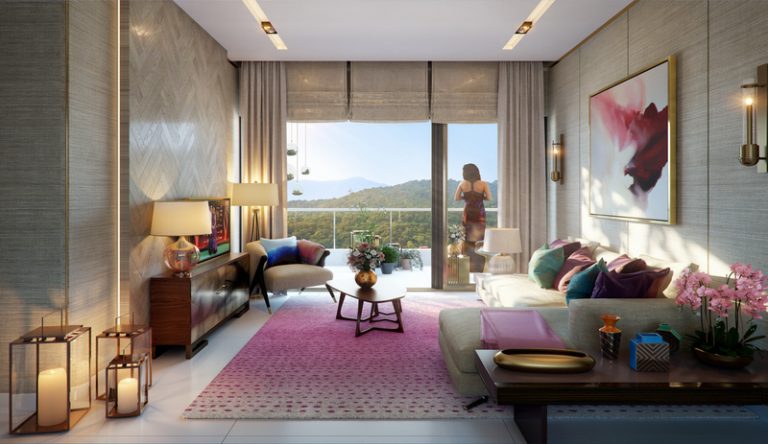 Homebuyers today are looking for spacious flats for sale in Mumbai to create a convenient office space to work from home and are beginning to move towards the suburbs. Many corporates have been allowing remote working, resulting in customers looking for expansive 2 & 3 bhk flats in Mumbai which are conveniently located. According to reports by self-regulatory body National Real Estate Development Council (Naredco), the consumer sentiments indicated that over 40% of buyers are looking to upgrade the size of their homes.[1]
Home buyers who previously settled for small houses closer to the office are now gradually moving towards the suburbs, which offer more space and economical. Observing this trend, real estate developers are increasingly acquiring land to build projects in the suburbs. Within central suburbs, Mulund has developed as an ideal location for those who want to be a part of the city's hustle-bustle, but still want to enjoy a serene living environment. With its exceptional connectivity to Thane, Powai, Navi Mumbai and other central business districts, Mulund is one of the prime locations that has attracted homebuyers looking out for spacious 2 & 3 bhk flats in Mumbai.
Some of the topline reasons or factors resulting in homebuyers no longer shying away from buying a suburban home: 
Upcoming Infrastructure Development
Infrastructure planning plays a pivotal role in establishing significant influence on real estate development taking shape. As per a report by real estate consultants, Liases Foras states that the next four years will see around 16,000 premium apartments sold in Mulund alone. [2] The Goregaon-Mulund link road, the extension of the Metro line, monorail and the mega Rs 40 billion road project are some of the significant upcoming infrastructure developments in Mulund that will get the city-goers closer to important business hubs. Piramal Revanta is one those projects that is centrally located and enjoys excellent connectivity from LBS Marg and the proposed Goregaon-Mulund Link Road (GMLR). Residents in Mumbai can have the advantage to enjoy the best of both worlds; new-age infrastructure as well as calm and serene greenery.
Exceptional Connectivity
Mulund is where all 'roads' converge. The international airport is less than 20 kilometres away, via the Eastern Express Highway. The Highway, Airoli bridge and its parallel-running LBS Marg allow commuters to reach offices and industrial belts in the Bandra-Kurla Complex, MIDC, Sion, and Airoli within a short span of time. Other major roads such as Ghodbunder road enable excellent linkages to Dahisar and the Ahmedabad highway. Mulund's railway station ferries commuters to downtown Mumbai and Navi Mumbai, typically within an hour. 
Outstanding Social Infrastructure
From reputed schools like DAV International, St. Pius, and Billabong High to iconic colleges such as MCC and SH Kelkar, Mulund provides the best in quality educational infrastructure. Mulund has advanced and developed hospitals, gymkhanas, and conceivable social amenities. Public Gardens to the city's west offer the serene green backdrop of the Sanjay Gandhi National Park, whose foothills are dotted by premium developments like Piramal Revanta. An exciting number of malls, restaurants and pubs also accentuate Mulund's livability factor. Moreover, residential neighbourhoods like Piramal Revanta offer excellent amenities like swimming pool, garden, clubhouse, senior citizen area, toddler area, and a multipurpose play court.
Closer To Nature
There is an emerging trend of Biophilic design witnessed, which helps connect the natural environment by using natural materials, spatial design, and views or access points to nature. This growing trend is seen in various upcoming properties, including Piramal Revanta, a new-age luxury high-rise development, nestled in the heart of Mulund. The enormous high-rise towers sit on the edge of the approximately 25,000-acre Sanjay Gandhi National Park (SGNP), with expansive views across the lush greenery reflecting a perfect blend of nature and architecture.
The increased adoption of remote working practices sees homebuyers rekindle their focus on health and well-being. Unwillingness to travel long distances for work and the desire to stay in an integrated environment will further drive demand for the residential market in the suburbs, particularly in a region like Mulund, also known as the 'Price of Suburbs'.