Best Places to Eat In Mulund West

28 March, 2023

4 mins read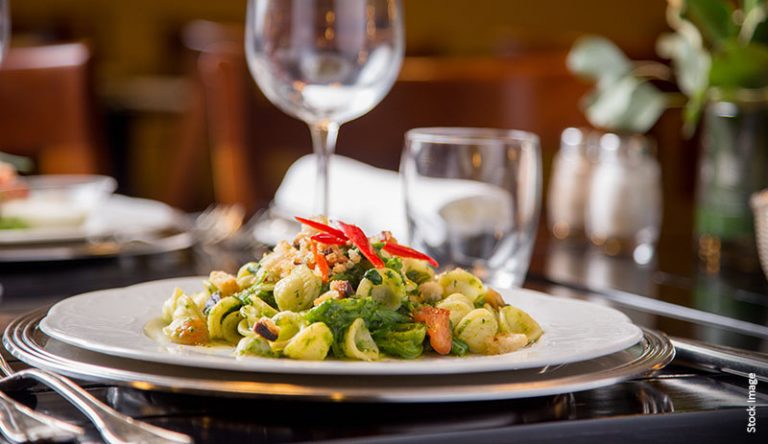 Food is everyone's weakness. A good place that serves delicious food is heart-warming. Whether you are a foodie or not, living in an area with some of the best eating joints is an advantage. You can get to the restaurant in Mulund sooner than most people and take the table you desire. You do not have to stand in the queue or keep your name on the waiting list. There is no traffic hassle and you can eat the mouth-smacking food of your favourite restaurant in Mulund whenever you want. One such area in Mumbai that is popular for its eating places is Mulund West.
Located on the North-Eastern tip of Mumbai, Mulund is considered the northern end-point of the glorious city of Mumbai. . This bustling suburb of Mumbai has plenty of things to explore, from eating joints to shopping malls; Mulund has it all. This well-developed area of Mumbai is adorned with large green spaces, making everything around look better and scenic.
And when it comes to the food, everyone likes having a curated list that they can refer to at any point in time, so that be it a party, a casual dinner with friends and family, or a simple escape from cooking. And Mulund with some of the best infrastructure has it all for you!
If you live in Mulund or are visiting the area to explore some of the many restaurants in Mulund, you can check this quick guide to help you find the best places to eat in Mulund West.
B MAD - The Restaurant Located on the MG Road in Mulund West, the B MAD restaurant is one of a kind. The fine-dining vegetarian restaurant serves an array of cuisines, including North Indian, Italian, Chinese, Mexican, Lebanese, beverages, salads, and offers a host of vegan and Jain options. Even though there is no outdoor seating, the indoor vibe of the B MAD restaurant is soul-warming.
Urban Tadka If you want that lip-smacking taste of authentic biryani and some delicious North Indian food, Urban Tadka is the place for you. Located in the R Mall, Mulund West, Urban Tadka gives you a complete Dhaba-style feel. Some of the most popular dishes served in Urban Tadka are Nimbu Chicken, Panner Tikka, Tomato Shorba, and more. Apart from giving you great food and prompt services, you can enjoy live sports screening with your friends. Apart from giving you great food and prompt services, you can enjoy live sports screening with your friends.
The Food Studio – Kitchen & Bar Located on Goregaon Link Road, Mulund West, The Food Studio – Kitchen & Bar is one of the best places to eat in Mulund. The restaurant serves North Indian, Continental, Asian, Italian, and Mughlai cuisines. Apart from food, the restaurant is known for its ambience, comfortable seating, friendly atmosphere, prompt service, and live sports screening. If you want to visit this place, it is best to make a reservation in advance.
Barbeque Nation Located on L.B.S Marg, Barbeque Nation needs no introduction. If you do not want to try any of the new restaurants in Mulund and prefer eating in a renowned eatery chain, you can go for Barbeque Nation.
Well-known for its indoor barbeque model, the restaurant in Mulund offers an unlimited 'Do-it-Yourself' grilling section with a variety of vegetarian and non-vegetarian snacks and is perfect to visit with family and friends.
R-Steam Hot Famous for its vegetarian fast food, rolls, beverages, shakes and desserts, R-Steam Hot is definitely among the top places to eat in Mulund. Some of the dishes you must try here are French Masala Roll, Cheese Chilli Toast, Paneer Tikka Pizza, Sandwiches, and Masala Milk.
The ambience is cosy, the staff is friendly, and the seating is comfortable. If you live in Mulund, you can get home delivery from R-Steam Hot. 
Family Tree Located near PNT Colony, Family Tree is one of the top places to eat in Mulund that serve multi-cuisine vegetarian food. Some of the most renowned dishes. Some of the most renowned dishes are Chili Basil Paneer, Corn Shots, Palak Mushroom, Burnt Garlic Soup, Tuscany Salad, Peri-Peri French Toast, Manhattan Fries, and Lasagne Supreme.
The ambience of the restaurant is cosy and perfect for a family. The place also offers special arrangements for disabled persons.
The Chocolate Room A chain of cafés that serve the most delicious, quality and naturally prepared chocolate desserts, The Chocolate Room is also in Mulund West. Situated in R Galleria, Runwal Green, The Chocolate Room Mulund is famous for its Dutch Truffle Shake, Chocolate Avalanche, Chocolate Muffin, Hot Pot, Nutella Waffle, Chocolate Pancake, and more.
The Chocolate Room is a great place for small birthday celebrations or a get-together with friends. 
Grandmama's Café Grandmama's Café is one of the most popular restaurants in Mulund. The place serves Italian, Continental, American, Desserts, and a wide variety of Beverages. Do try their Hot Chocolate, Nachos, and Desserts.
In Grandmama's Café, you will love the food, ambience, prompt service, and presentation. The place is hygienic and is preferred by people of all generations. The place also gives home delivery services, a takeaway option, and free Wi-Fi.
Ph Se Food As unique as its name, Ph Se Food is one of the best pure vegetarian places to eat in Mulund West. You get North Indian, Chinese, and Continental food. The ambience is calm and relaxed. Order their Veg Cannelloni, Veg Au Gratin, Chana Bhatura, Guava Merry, Minim Vada Pav, and Kokum Mojito.
The place is affordable and the fusion food makes Ph Se Food one of the top restaurants in Mulund.
Tea and Conversations

Located on the Lala Davidayal Road, Tea and Conversations is a great place to enjoy a tête-à-tête with your friends. Enjoy the friendly and laidback vibe, simple food, low prices, and the best of all – the tea.
The place serves exotic Maggi, Pasta, Bun Makhan, Nutella Waffles, and more. You can never forget the taste of their Masala Chai. There is also free Wi-Fi and live sports screening on some days. 
Foodland Sip and Dine

Foodland Sip and Dine is a unique dining establishment that provides a one-of-a-kind and lavish dining experience. The restaurant serves dishes from all over the world, including Italian, French, Indian, and Chinese cuisines. The menu is meticulously crafted to provide a distinct and flavorful experience. The decor is modern and stylish, and the atmosphere is warm and inviting. The restaurant also provides a wide range of wines and spirits to complement the meal.
Enjoy proximity to the best eateries of Mulund by buying a home at Piramal Revanta
If you wish to have a home that provides you with easy access to the best eateries in Mulund, then Piramal Revanta by Piramal Realty is an excellent option for you. Overlooking the ~25,000 acres Sanjay Gandhi National Park, Piramal Revanta is a perfect place to call home in Mulund West. One of the most exclusive, high-rise luxury apartments in Mulund West, Piramal Revanta offers sprawling views balancing nature and modern architecture.
Apart from being close to all of the above top places to eat in Mulund, Piramal Revanta enjoys connectivity to various parts of the neighbourhood through its three-way access via LBS Marg, Marathon Avenue, Goregaon-Mulund Link Road, and Sonapur Metro Station. Some of the leading schools, colleges, hospitals, shopping malls, restaurants, and temples are at a distance of a few kilometres from Piramal Revanta.
Built across ~12 acres, Piramal Revanta offers studio, one, two, and three-bed luxury residences. The area has over 50% open space and is impeccably and carefully designed with advanced amenities that make living comfortable and worthwhile. Each apartment in Piramal Revanta is built to perfection to give you not just a house but a home.
Conclusion
Living in Piramal Revanta gives you easy access to the leading restaurants, cafes, shopping malls, schools, colleges, hospitals, and more. You should live life to the fullest and enjoy each moment like it should be. Apart from the supreme connectivity, Piramal Revanta exclusively designed homes offer amenities that allow you to enjoy each moment of this precious life.
Frequently Asked Questions
What are the different cuisines available at restaurants in Mulund West?
There are many good restaurants in Mulund that offers some of the popular cuisines like: Indian, Italian, French, Chinese, south Indian etc.
What are the famous vegetarian restaurants in Mulund?
Here are some of the top vegetarian places to eat in Mulund: Jain bhojanalaya, Family Tree, Tralata, and Lotus Café.
Disclaimer – This article is based on the information publicly available for general use. We do not claim any responsibility regarding the genuineness of the same. The information provided herein does not, and is not intended to, constitute legal advice; instead, it is for general informational purposes only. We expressly disclaim any liability, which may arise due to any decision taken by any person/s basis the article hereof. Readers should obtain separate advice with respect to any particular information provided herein.