Best Colleges in Mulund

31 July, 2023

4 mins read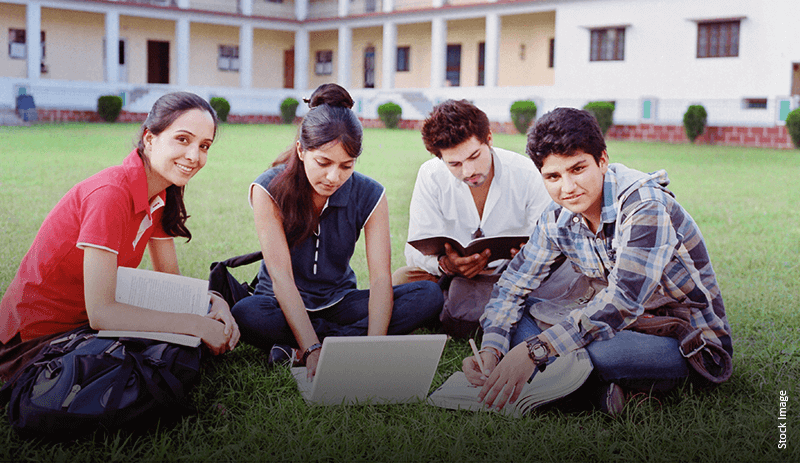 Mumbai is India's financial capital as well as its largest educational hub. It is a top learning destination for all levels of education, from top universities to colleges and schools. Finding the right college is critical because it is the cornerstone of one's professional career. These top colleges in Mumbai offer excellent programs and have a proven track record of preparing students for successful careers. Mulund in Mumbai is home to some of the best colleges in the city, with excellent infrastructure, cutting-edge facilities, and modern teaching pedagogy. Furthermore, these colleges provide a diverse range of degree programs and extracurricular activities. In the section below, we will discuss some of the best colleges in Mulund. These are not only the best colleges but also the most popular ones.
Mulund College of Commerce
Mulund College of Commerce is one of the best commerce colleges in Mumbai and is affiliated with the University of Mumbai. It has been awarded an "A" grade by the NAAC for its excellent infrastructure and students' and faculty's academic excellence in the field of commerce. Currently, the institute offers Bachelor of Commerce (B. Com), Master of Commerce (M. Com), M.Sc. in Information Technology, DMS, M. Com management, and FYJC courses. The college has a partnership with Microsoft IT Academy and ATS Infotech to offer various certification courses through Industry Institute collaboration. It also works with the Tata Institute of Social Sciences on the Leadership Development Program. The Institute also offers several autonomous certificate programs through PTVA. The campus has internet access, a linguistic lab, a knowledge Centre, an e-learning center, and a library with over 10,000 books and journals. Mulund College of Commerce encourages students to engage in sports and has a sports ground for basketball, tennis, volleyball, hockey, cricket, and football, as well as a common room for indoor games such as chess, carom, and table tennis.
Location: Ashok Nagar, Mulund West, Mumbai, Maharashtra 400080
V.G. Vaze College
The Vinayak Ganesh Vaze College of Arts, Science, and Commerce of the Kelkar Education Trust, also known as Kelkar College or Vaze College, is a Mumbai University-affiliated college. NAAC has also re-accredited it with an "A" grade. It is a leading educational institute that offers B. Voc courses in Travel & Tourism Management and Hospitality & Travel. Under the Maharashtra State Board of Secondary & Higher Secondary Education, Pune, the college also offers two-year intermediate courses in Arts, Science, and Commerce. Under the University of Mumbai, the college offers three-year undergraduate courses in Arts, Science, Commerce, and Management with various specializations, as well as two-year postgraduate courses in Science and Commerce. It also provides Doctorate (Ph.D.) and add-on Certificate programs. The V.G. Vaze College of Arts is an excellent place to develop strong personalities. To begin, we have a large playground on campus with excellent facilities for all games such as cricket, football, volleyball, basketball, table tennis, and badminton. The library at V. G. Vaze College of Arts, Commerce, and Science is very old and contains many rare books. It now has over 54,000 books as well as e-resources.
Location: Tata Colony, Mulund East, Mumbai, Maharashtra 400081
Vani Vidyalaya Junior College
Vani Vidhyalaya Junior College is a prestigious college in Mulund. It is a co-educational school that is accredited by the Maharashtra State Board of Secondary and Higher Secondary Education (MSBSHSE). The South Indians' Organization oversees it (Regd.). The college has a strong foundation and a good reputation for providing high-quality education. It has classes for children aged 5 to 12. The classes are conducted in English. The school has a highly qualified and dedicated faculty of teachers in the science and commerce streams. It is well-known for producing outstanding academic results. There is also a well-stocked library and a computer lab with internet access. It also has outstanding facilities for extracurricular activities and sports.
Location: Pandit Jawaharlal Nehru Rd, Mulund West, Mumbai, Maharashtra 400080
The Bottom Line
Mulund is a great place to pursue higher education, with several well-renowned colleges and universities throughout the city. These colleges are known for their excellent academic programs, state-of-the-art facilities, and friendly staff and students. Mulund is also a wonderful place to live, with a plethora of activities and attractions to keep one busy during their time off from college. Piramal Revanta is one such contemporary locality that offers the best of both worlds-easy access to educational institutions and a comfortable place to call home. Living here means making the most of the college years with a touch of luxury, beautiful views, and an active community! To read more about the Piramal Revanta, click here.
Disclaimer- This article is based on the information publicly available for general use. We do not claim any responsibility regarding the genuineness of the same. The information provided herein does not, and is not intended to, constitute legal advice; instead, it is for general informational purposes only. We expressly disclaim any liability, which may arise due to any decision taken by any person/s basis the article hereof. Readers should obtain separate advice with respect to any particular information provided herein.