Why is Mulund a Good Place to Invest in Real Estate?

02 June, 2023

4 mins read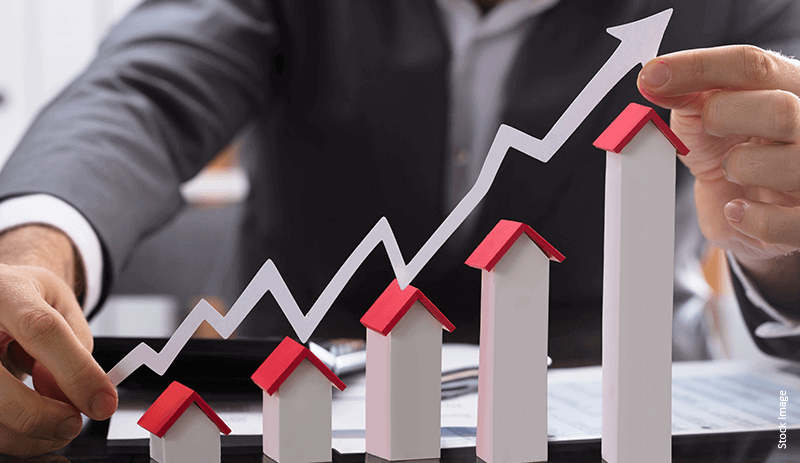 Mulund, once a planned project in 1992, is a popular suburb located in the northeast of Mumbai. Mulund sits right before Thane, so it is the last area under the Mumbai district. Mulund is split between Mulund West and Mulund East. It is strategically located between Thane and Navi Mumbai and is one of the most upcoming suburb, packing a lot of potential for residents and investors alike. Buyers looking to make a real estate investment in Mumbai and searching for options could consider Mulund real estate as an investment option. Here are a few reasons why Mulund is a viable option for real estate investment.
Seamless connectivity to other localities

One of the most beneficial reasons to invest in flats in Mulund is because of its seamless connectivity to all hub spots around it. Areas like Thane and Navi Mumbai are closely accessible from Mulund via roads like the Mulund-Airoli link road and the Eastern Express Highway. One can reach the eastern, western, and southern parts of Mumbai from Mulund via smooth road networks like the Lal Bahadur Shastri Marg, the Mulund-Goregaon Link Road, the Airoli Mulund Bridge, and the Eastern Express Highway. The Chhatrapati Shivaji Maharaj International Airport is also a travelable distance of 14 km from Mulund. One can easily travel to and from Mulund through the local railways and roads. Metro Line 4, which will connect Wadala and Kasarvadavali, will also connect Mulund, improving connectivity for commuters. The triple connectivity of Mulund makes it the best property to invest in.

Ample amenities and recreational spaces

Mulund is a hub of activity and is home to some of the best residential and commercial buildings. One might think it lacks facilities, but by knowing the amenities available, one might reconsider their real estate investment plans. Mulund houses exceptional schools like Billabong High School, St. Mary's Convent High School, Bombay Presidency International, and other educational institutions. Mulund also has some of the most well-known hospitals like Fortis Hospital, Platinum Hospital, Upasani Super Speciality, and Holy Trinity Hospital, among others. Some of the high-end cafes and restaurants are located in Mulund, like Grandmamas Café, Love & Latte, and others. The locality also comprises malls such as R Mall, Nirmal Lifestyle, etc. Residents get close access to nearby malls like Viviana Mall and Korum Mall as well. Apart from immediate access to quality education and medical care, one can have a wholesome social and recreational life in Mulund.

Reasonably priced properties

One can find some profitable real estate investments in Mulund because, currently, Mulund houses affordable properties for sale and rent. Mulund offers apartments within diverse budgets, making it easy to find a flat as per one's requirements. This makes Mulund ideal for the middle-class homebuyer segment. However, even for homebuyers looking for luxury homes, Mulund has a lot to offer. Luxury residential projects are a huge part of the local real estate market. Those seeking an aspirational value of luxury and comfort in their lifestyle, especially young professionals and couples, are moving towards Mulund in search of such homes to improve their overall quality of life! There is ample financial opportunity for investors to make a real estate investment here and reap the benefits through earning rent or selling a home.

Ambitious residential and commercial projects

One good reason to invest in a Mulund property is that there are many ongoing and new projects in Mulund offering the best amenities. These include high-rise developments comprising lush open spaces, large play areas, comfortable walking zones, senior-citizen-specific walking zones and rest areas, gyms, swimming pools, ample parking spaces, event spaces, and much more. All this against luscious and scenic backdrops of nature, including the Sanjay Gandhi National Park. Mulund also encloses commercial spaces, like the O2 Business Commercial Park and Marathon Millennium. Upcoming residential and commercial projects in Mulund are expected to boost the monetary value of flats in Mulund, making it a mine of gold for prospective investors/ buyers.
To conclude:
Mulund is increasingly becoming an investor favourite thanks to it having the whole package of a quality lifestyle. With the added factors of the Metro Line 4 becoming operational in 2023, the construction of new projects in Mulund, and improved connectivity, Mulund is becoming an upscale place to live and invest in. Upon the launch of these residences and travel networks, the property prices in Mulund might increase, which makes the present and near future an ideal time to invest in real estate at Mulund.
Piramal Revanta by Piramal Realty is one such development that offers a wholesome and luxurious living experience in Mulund. Residential developments like the Piramal Revanta offer a complete set of facilities tailored to suit everyone's needs in the family.
Frequently Asked Questions
Why is Mulund famous?
Mulund is one of the most coveted spots to settle down in Mumbai due to the enormous residential complexes, shopping malls, restaurants, schools, and hospitals that are present there. Mulund, one of Mumbai's earliest planned neighborhoods, is situated along the Sanjay Gandhi National Park's slopes.
What is the best locality to live in Mulund?
Mulund West is regarded as Mulund's best neighborhood because of its accessibility to several corporate headquarters, lifestyle preferences, and level of safety. It is the ideal area to live in because of its close proximity to many schools, colleges, shopping malls, and health care facilities.
Disclaimer- This article is based on the information publicly available for general use as well as reference links mentioned herein. We do not claim any responsibility regarding the genuineness of the same. The information provided herein does not, and is not intended to, constitute legal advice; instead, it is for general informational purposes only. We expressly disclaim any liability, which may arise due to any decision taken by any person/s basis the article hereof. Readers should obtain separate advice with respect to any particular information provided herein.