Benefits of Buying a Ready to Move Flat in Mumbai

19 October, 2023

4 mins read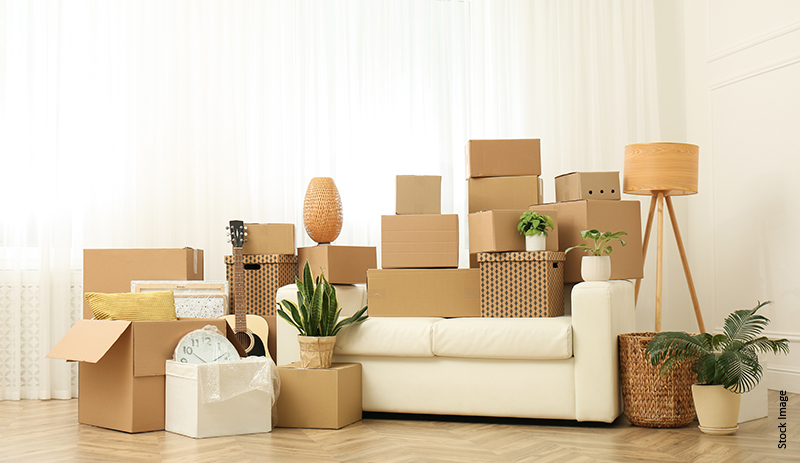 Homebuying is one of the most challenging things anyone can go through. One dilemma is choosing between
under-construction flats and ready-to-move-in apartments
. Several buyers are aggressively opting for ready-to-move-in apartments in Mumbai due to the delays in obtaining a new property. A ready-to-move apartment will ensure timely deliveries and fund security, which are most important to prospective homebuyers. Read on to learn more about the benefits of buying a ready-to-move-in apartment in Mumbai.
What Do Ready to Move In Flats Mean?
The property ready to move into has been completed and is ready for occupancy. It is best to choose a ready-to-move property when one has collected the funds for the full payment and is ready to move into a house. Most of us lack the time in today's fast-paced world and want the deal completed as quickly as possible — a big reason why ready homes are a big hit on the market today.
Benefits of Ready-to-Move-in Apartments
Below are some benefits of ready-to-move flats in Thane or any district.
Contrary to under-construction properties, there is no risk of discrepancy in the layout shown, features, and amenities promised in Ready Homes. One can inspect the house thoroughly before making payment and finalising the purchase.
Moving into a new space does not require a waiting period. Upon finalising the home, buyers only need to make the payment and handle the documentation. One can avoid the double burden of paying EMIs and rent if they are currently renting an apartment and getting a new house financed.
Ready-to-move-in properties have everything buyers need right there in front of them. Construction delays are often caused by issues with the builder for properties under construction. Sellers can back out at the last minute, leaving buyers to suffer. The risk of delays in possession is negligible in ready-to-move apartments.
Freedom From the Goods and Services Tax (GST)
Being exempted from paying this tax would be a great relief, wouldn't it? Regarding GST, ready-to-move-in properties do not have to follow the framework set by the government. There is no obligation to pay this extra fee because this construction has not been personally done for an individual. The tax benefits of these types of apartments are also immediate. For example, if one paid for a property with a home loan, they can claim its benefits the same year they receive it.
Provides an Additional Source of Income
Due to the property's availability after purchasing a new house as an investment, one can also consider renting it out immediately after purchasing it. Rental benefits can provide buyers with additional income.
Getting to Know Neighbours is Possible
Knowing neighbours and the area around the new home is essential before one moves in. Buyers have the advantage of knowing their neighbourhood and their neighbours before they move in when they purchase
ready homes
. Before buying a property, one can also check the connectivity, proximity to local markets, and other benefits of the area and its location.
Buying Within One's Budget is Possible
Depending on the budget, one may choose ready-to-move-in property. It is possible to take possession of such properties immediately, so if one finds a property within their budget and meets their requirements, they are good to go, unlike under-construction properties where one has to pay pre-EMI before they take possession.
Immediate Access to All Amenities and Facilities
If one is buying an apartment ready to move in, one can inspect the infrastructure and have immediate access to all of the apartment's
amenities
. If the project is under construction, construction of amenities and facilities may be delayed after it has been handed over to the buyer.
All apartments' lobbies, parking lots, hallways, and community areas have CCTV cameras. Buyers do not need to worry about their safety, regardless of which facility they use. With modern technology-enhanced security systems, no one can enter the building without a swipe code or card access. Residents of the building sometimes have to use this to access the elevators and enter their apartments!
Own a Ready to Move Flats in Mumbai
Buying a ready-to-move-in home has many advantages compared to an under-construction one.
Piramal Revanta
from Piramal Realty offers ready-to-move luxury residential properties in Mumbai with best-in-class amenities. Homebuyers seeking luxury living in a posh township in Mulund should visit Piramal Revanta.
Disclaimer- This article is based on the information publicly available for general use as well as reference links mentioned herein. We do not claim any responsibility regarding the genuineness of the same. The information provided herein does not, and is not intended to, constitute legal advice; instead, it is for general informational purposes only. We expressly disclaim /disown any liability, which may arise due to any decision taken by any person/s basis the article hereof. Readers should obtain separate advice with respect to any particular information provided herein.
Sources :