6 Popular Places to Visit in Mulund

28 March, 2023

4 mins read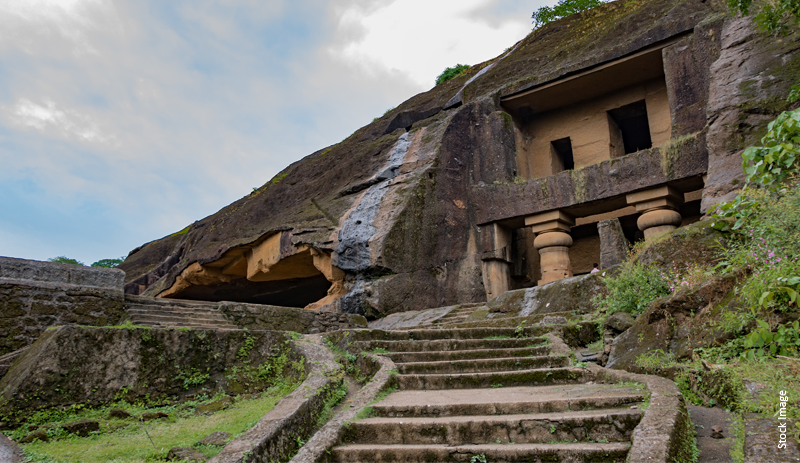 Once an industrial hub for multi-national companies, Mulund has transformed into a bustling suburb in the northeastern neighbourhood of Mumbai. The presence of large residential complexes, shopping malls, restaurants, schools, and hospitals have made this location one of the most sought-after places to settle down in Mumbai.
Located along the foothills of the Sanjay Gandhi National Park, Mulund is regarded as one of the first planned neighbourhoods of Mumbai. Apart from ample green spaces and skyscrapers, Mulund has got several places to watch and explore. You will find here a curated list of the best places to visit in Mulund.
Yogi Hills

Yogi Hills in the Cyprus area is one of the best places to visit in Mulund. These hills have emerged as a go-to spot among trekking enthusiasts from all over Mumbai. The trek route is relatively easier, so it mainly attracts beginners and first-time trekkers. During your trek, you can take a break at the top of the Yogi Hills in Mulund and enjoy the breathtaking view of the city from there. You can also stop by Tulsi Lake and Powai Lake to capture some crocodiles through your camera lenses.

Kanheri Caves

The Kanheri Caves, a group of over 109 cut basalt rock structures, are one of the most popular prehistoric cave monuments in India. Most of the caves hold beautiful sculptures of Lord Buddha, Bodhisattva and other figures as well as carvings, inscriptions and paintings from the royal period of the Karddamaka dynasty and other important timelines. A visit to the Kanheri Caves from Mulund is about half an hour's drive via the Mulund Goregaon Link-Road and then enjoy a walk from the entrance of the caves.

Sambhaji Park

Also known as Sambhaji Raje Maidan, this massive sports ground in Mulund East is a popular social hub for most local residents of Mulund as well as the surrounding localities. Thronged by young and old joggers and energetic sports-loving youngsters, the sports ground has ample facilities such as a basketball court, football goal posts, a volleyball court and more for people to enjoy a variety of sports and activities.

Johnson & Johnson Garden

Mulund is known for ample green spaces owing to the presence of several parks and gardens in the locality. The Johnson & Johnson Garden is one such place you can visit. There are a lot of open spaces and greenery in this park where you can relive your childhood days. You can also practice yoga and other fitness activities in this lush green park. The best time to visit this garden is early morning at sunrise and in the evening during sunset.

Mahakavi Kalidas Natyamandir

The Mahakavi Kalidas Natyamandir is one of the largest auditoriums in Mumbai. It has the capacity to host more than 1600 guests. It was built in 1990 and has been hosting theatre shows, music festivals, and concerts since then. Artists from all over India are invited to take part in famous shows at this spacious auditorium. Along with the huge seating space, it has a large backstage area for actors and organizers. Apart from Marathi and Hindi shows, other regional-language plays are also performed here.

Priyadarshini Indira Gandhi Sports Complex

This place should be on your list whenever you visit Mulund. You can take part in a plethora of outdoor and indoor sports activities at the Priyadarshini Indira Gandhi Sports Complex. Along with a large swimming pool, it has space for badminton, table tennis, lawn tennis, basketball, gym, aerobics, dance, yoga, and archery.
To conclude
This concludes our list of best places in Mulund. Apart from the spots that are mentioned above, there are several cafes in Mulund where you can visit to have some delicious continental food and play board games with your group. If you're a foodaholic, you can also take a tour of the Khao Gali in Mulund.
Frequently Asked Questions
How can I reach Mulund?

You can reach Mulund by all forms of public and private transport, including cabs, buses, and trains. Buses 307, 424, 459LTD, A-403, and C-61 come to Mulund. You can also take a local train and get down at the Mulund railway station between Nahur and Thane.

Is Mulund a posh residential area?

Mulund is one of the fastest-growing suburbs in the northeast part of Mumbai. With several premium and luxury residential developments and robust social infrastructure, it can be said that Mulund is among the posh and well-planned locations in the city.

Which is the best place for shopping in Mulund?

The R Mall in Mulund is a shopper's paradise. Here, you will find a wide range of national and international brands. You can also visit the Jalaram Shopping Center and the Mulund Shopping Center to satisfy your inner shopaholic.

What are the top things to do in Mulund?

Mulund serves as a hub for social activities. So here are the top things to do in Mulund:

Go trekking in Yogi hills.
Watch a play in Mahakavi Kalidas Natyamandir.
Visit the historically significant Kanheri Caves.
Take a walk through the Johnson & Johnson Garden, and many more.

What are the best places in Mulund for teenagers to hangout?

People interested in sports and physical activities can visit Priyadarshini Indira Gandhi Sports Complex, Johnson & Johnson Garden, or Sambhaji Park, while those interested in shopping can visit the R Mall or the historical Kanheri Caves to enjoy the sunrise or sunset. These are the best places to hangout in Mulund for teenagers.

What are the most famous places in Mulund?

The most famous places in Mulund are:

Yogi hills
Mahakavi Kalidas Natyamandir
Kanheri Caves
Johnson & Johnson Garden
Sambhaji Park
Priyadarshini Indira Gandhi Sports Complex
Disclaimer - This article is based on the information publicly available for general use. We do not claim any responsibility regarding the genuineness of the same. The information provided herein does not, and is not intended to, constitute legal advice to invest in real estate or buy or sale property using, it is for general informational purposes only. We expressly disclaim any liability, which may arise due to any decision taken by any person/s basis the article hereof. Readers should obtain separate advice with respect to any particular information provided herein.