Upcoming Infrastructure Projects in Mulund - Metro, GMLR, & More

25 January, 2023

4 mins read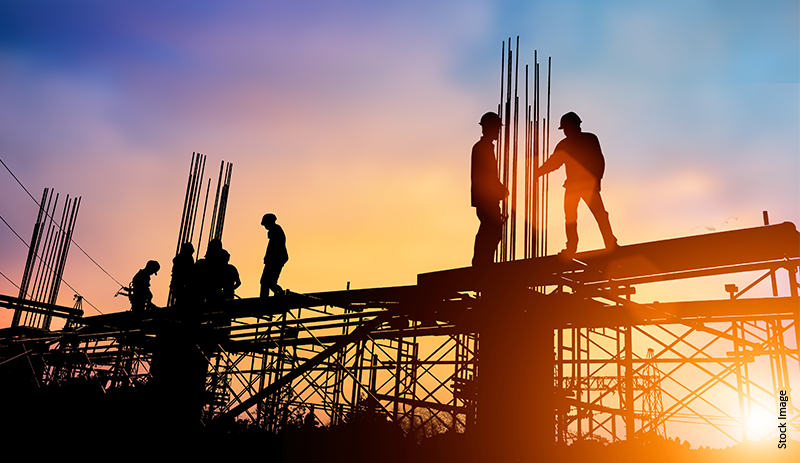 Mulund is a suburb in the north-east of Mumbai, Maharashtra, India. Mulund has become the go-to destination for people looking for spacious luxury homes, thanks to the new higher standard of living and the most recent amenities. Mulund has remained a popular destination for buyers of all types due to the availability of open space, good infrastructure, planned townships, and price appreciation.
Mulund is one of the most rapidly developing areas in Mumbai. In addition to the upcoming Metro line, several other infrastructure projects will be completed shortly. This blog post will give an overview of all the upcoming projects in Mulund and what they will entail. Stay tuned for more updates on the progress of these projects!
Let's look at these projects.
Mumbai Metro – Corridor 4

The Mumbai Metro project has been the buzz of the city for the past few years. It will undoubtedly revolutionize public transportation and relieve some of the strain on the overburdened railway system. Corridor 4 of the Mumbai Metro runs from Thane's Wadala to Kasarvadavali. The 32-kilometer route passes through the neighborhoods of Ghatkopar, Mulund, and Teen Hath Naka in Thane. The project is expected to cost around INR 14,549 crores. The Metro Line's surrounding neighborhoods are slated for many metro stations, particularly Mulund and Shangrila. Since the metro line will be operational, people will be able to easily visit Wadala and Ghodbunder Road. This upcoming Mumbai metro project would speed up travel and provide a practical transportation option. The Mulund Metro is now in full flow and should be finished in the next two years.

90-Ft Road

The proposed 90-foot road would run parallel to LBS Marg, significantly reducing traffic congestion. Mulund's internal connectivity is expected to improve significantly as a result of the proposed 90-foot road and other upcoming road expansion projects as part of the city's development strategy. Highway expansion will improve inner-city travel and reduce traffic congestion. Furthermore, it will transform Mulund from a congested and crowded location into a sophisticated suburb!

India's Longest Jogging & Cycling Track

India's longest jogging and cycling track project offers a unique experience for bikers and fitness enthusiasts. The nation's longest cycling track will soon be added to Mumbai's congested metropolis. This 39-kilometer cycle track connects Antop Peak in Wadala to Mulund in Mumbai. The project is expected to cost around INR 300 crore and aims to promote cycling in the city. Construction has already begun in the neighborhoods of Mulund and the combined entities, and some sections of the route are currently in use. This bike path will connect seven metro stations, four railroad stations, and 40 entry and exit points. The cycling path flanked by trees will be a popular area for leisure activities in Mulund. It is expected to be completed within the next two to three years.

Mumbai: Goregaon- Mulund Link Road

Another important thoroughfare connects Mumbai's outskirts in under an hour. The goal of this project is to reduce traffic congestion and commute times. To reach the Western Suburbs, commuters from Mulund must currently use the JVLR, which is always congested or take a long detour from Ghodbunder Road. Because areas like Goregaon have become important business hubs, the connection road would allow those who work in the Western suburbs to live in Mulund. Construction on the 12-km-long project will happen in four stages. The first phase is complete, and work on the subsequent phases is ongoing. This INR 8000 crore project is expected to take 48 to 60 months to complete.
The Bottom Line
Mulund is set to see some significant infrastructure changes soon. The suburb is poised for growth with a new metro line and an extension of the GMLR (Goregaon – Mulund Link Road). There have been many other infrastructure projects proposed for Mulund as well, which are sure to change the face of the suburb in the years to come. So, it is quite evident that Mulund is an upcoming suburb and a great place to invest in.
Piramal Revanta by Piramal Realty is the best residential development in Mulund for those seeking the ideal real estate investment, offering apartments with world-class amenities. The project, developed by the well-known Piramal Realty, has all of the modern amenities that one could want and is close to all of Mulund's major hubs.
Disclaimer- This article is based on the information publicly available for general use. We do not claim any responsibility regarding the genuineness of the same. The information provided herein does not, and is not intended to, constitute legal advice; instead, it is for general informational purposes only. We expressly disclaim any liability, which may arise due to any decision taken by any person/s basis the article hereof. Readers should obtain separate advice with respect to any particular information provided herein.