7 Tips for Maximising Your Property Investment ROI

17 April, 2023

4 mins read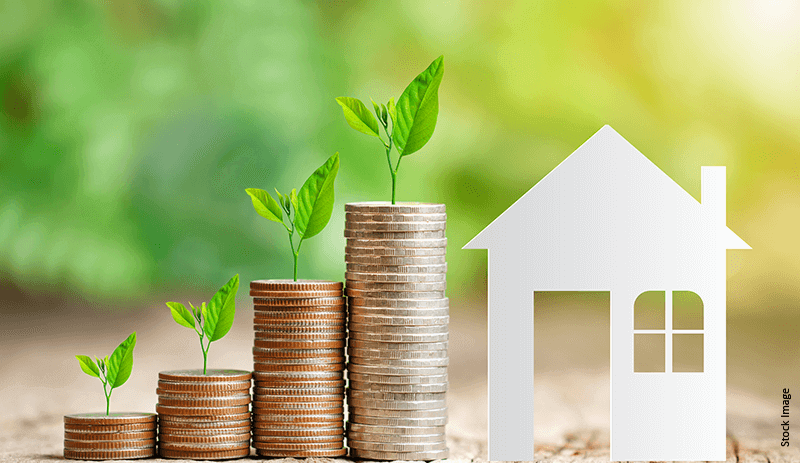 Real estate investing has long been considered one of the proven ways to become wealthy. One can buy a property anywhere in India and earn substantial profits through capital appreciation or rental income.Property investment in India has constantly given better returns than the equity markets, and that too, without as many risks. However, given the bountiful sum of money involved in real estate investing, it's common for investors to get carried away and settle for a lower return on investment (ROI). Below are a few tips that can help them maximise their real estate ROI:
Invest in the right market

For real estate investing, in the right market is crucial. One needs to identify a good property in a neighbourhood with all modern facilities and is well connected to other parts of the city. For example, Mulund near Mumbai is one of the fastest-growing residential belts in India. One can invest in a property in Mulund to get appreciable real estate returns in around five to eight years. Piramal Revanta is one of the best housing projects in Mulund, offering luxurious 1 to 3-BHK apartments across four high-rise towers. These flats have all modern amenities and offer a scintillating view of the Sanjay Gandhi National Park.

Try to buy low

Real estate investing is very similar to investing in a stock market. The ROI on one's property investment is determined by how cheap they have purchased it. So, one should try to buy a property for as low a price as possible. For this, they will need to identify hot real estate belts and look for newly-launched properties in that area. Such properties are usually cheaper than old ones, but their prices can spiral at a rapid pace.

Tap into the growing markets.

One way to gain maximum real estate returns is to tap into emerging markets instead of established ones. One can get new properties in these markets at lower prices and then gain superficial returns on them in the future. On the other hand, the property prices in the established markets are already at their peak, and hence, there are fewer chances of gaining high returns from them.

Understand the net returns.

If someone is new in the property investment business, they need to understand the difference between the gross returns and net returns on their investment. One should not just consider the property price and realtor commissions while estimating their ROI. Instead, they should also consider the stamp duty charges, maintenance charges, and other expenses incurred by them concerning the ownership of the property. This will help them understand their net real estate ROI.

Hunt for the cheapest home loan

A home loan allows a real estate investor to invest in properties without depleting their bank balance. However, availing of a home loan involves some additional charges, including processing fees, stamp duty, and GST, apart from the interest. These charges increase the ownership cost of a property. Hence, one should search for the cheapest home loan available. One can opt for a lender with the lowest interest rate and processing fee, among others.

Don't invest too much in the home's interiors.

This is a common mistake that most real estate investors make. They end up investing too much in building their properties' interiors, only to regret it later. It's because most homebuyers are reluctant to pay a premium price for house interiors. It's because most of them want to rebuild the interiors of their house as per their choice and preferences. As a property investor, one should try to sell the house in its original condition only.

Take steps to lower tax outgo.

As a real estate investor, one can incur several types of taxes. Firstly, they might have to pay income tax on their annual income as per the applicable slab rate. Secondly, a long-term capital gain (LTCG) tax might be levied if the property is held for more than three years So, one should take steps to minimise these taxes as they can bring down their net property investment ROI. Sections 80C and 54 of the Income Tax Act of 1961 allow certain tax deductions on purchasing and selling properties in India.
Conclusion
Real estate investing is an excellent option for those having surplus money and looking for the best instruments to invest them. However, to become a successful real estate investor, one should avoid certain mistakes and make the right decisions. With the tips mentioned above, one can significantly increase their ROI on property investment and reduce its associated risks.
Disclaimer- This article is based on the information publicly available for general use as well as reference links mentioned herein. We do not claim any responsibility regarding the genuineness of the same. The information provided herein does not, and is not intended to, constitute legal advice; instead, it is for general informational purposes only. We expressly disclaim any liability, which may arise due to any decision taken by any person/s basis the article hereof. Readers should obtain separate advice with respect to any particular information provided herein.
Sources :