Why Do People Invest in Real Estate During Diwali?

10 November, 2023

4 mins read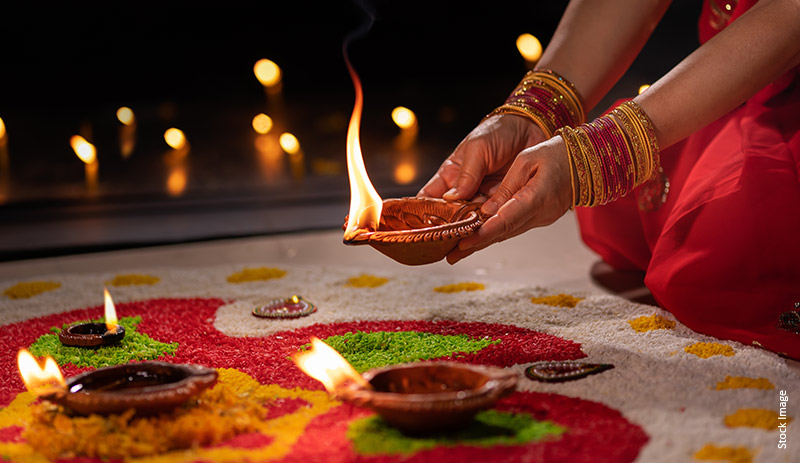 Diwali is one of the biggest festivals in India. It is a time for families and friends to unite, enjoy quality time and celebrations, and make new beginnings towards a secure future for the whole family. However, Diwali carries a more profound significance than merely being a day to celebrate. It marks the triumph of good over evil and celebrates Lord Rama's return to his homeland after years of exile. For Indians, Diwali signifies a cultural celebration and an opportunity for personal and financial growth. Evidently, the auspicious festival drives many to make significant financial decisions, with real estate investing being one of them. This blog highlights the reasons why people prefer to invest in real estate during the auspicious festival of Diwali.
Keep reading!
Top Reasons Why People Invest in Real Estate During Diwali
Here are some reasons why people think Diwali is the best time to invest in real estate:
1. Option to Save Money with Festive Offers
A compelling reason to invest in real estate during Diwali is the array of festive offers one can avail during this period. Diwali, for Indians, embodies hope and prosperity. As a result, most buyers are likely to make significant financial decisions like investing in real estate at this time. Sellers and developers strategically leverage this sentiment with enticing offers for Diwali. One can save a lot of money with discounts on the sale price as well as added benefits like free gym or golf memberships, discounted parking spaces, offers on furniture, electronics, interior designing brands, etc. State governments may also slash stamp duty rates during festivals to encourage more investments. Additionally, some sellers may offer gifts like consumables like LED televisions and washing machines and precious metals like gold and silver coins, which further add to the appeal.
2. Better Loan
Not only sellers and developers, lenders like banks and Non-Banking Financial Corporations (NBFCs) also give out great deals during the festive season. In their pursuit to attract new customers, lending institutions often lower interest rates on loans during the Diwali season. Due to this, the housing sales are expected to exceed 1,50,000 this Diwali season. This financial incentive becomes a crucial factor for individuals looking to make substantial real estate investments. Securing a house loan with a low interest rate reduces the overall cost of the property and makes real estate investment more feasible and financially sustainable in the long run.
3. Emblem of New
Diwali holds a special significance in the investing world due to its auspicious nature. The festival brings with it the mindset to opt for a change. It is believed that welcoming goddess Lakshmi to a new property during Diwali can bring luck and lifelong prosperity. Therefore, home-buyers are driven to buy a new property during this time of festivities and happiness, and the benefits and offers offered by real estate developers in the festival season back their decision to make this profitable long-term investment. Real estate investing at this time is not merely a financial decision but also holds a symbolic and spiritual significance.
4. Launch of New Properties
Diwali is not only auspicious for investors but also for sellers. The festive season symbolises prosperity and a fresh start, which is why one is expected to find many new real estate projects being launched at this time. It is during this time that developers and builders unveil new projects, opening doors to a wide range of investment options for buyers. This influx of fresh possibilities in the market encourages one to invest in real estate.
5. Option to Give a Grand Gift
Another compelling reason behind the surge in real estate investing during Diwali is the spirit of gifting. Exchanging gifts is a cherished tradition during this festival. It symbolises gratitude, love, and togetherness among family and friends. For many, Diwali presents an auspicious and opportune moment to express one's love and appreciation with the gift of real estate. Gifting a house is a grand gesture, reflective of the festival's grandeur. Gifting real estate on Diwali signifies the promise of security and prosperity. Parents and grandparents often celebrate their love for their children by gifting them homes on Diwali.
Wrapping Up
For those concerned about the astrologically appropriate time to invest in properties, there can be no better and auspicious occasion than the festival of lights to take the plunge. Diwali symbolises prosperity and positivity. The festival not only signifies the triumph of good over evil but also embodies the spirit of new beginnings. With exciting festive offers, low interest rates, and discounts on stamp duty, this can be an ideal time for one to invest in real estate.
This Diwali, fulfil your dream of owning a home with Piramal Revanta in Mulund. With luxurious apartments, top-class suburban amenities, good connectivity and festive deals from us, Piramal Revanta is the perfect choice for your Diwali real estate investment.
Disclaimer- This article is based on the information publicly available for general use as well as reference links mentioned herein. We do not claim any responsibility regarding the genuineness of the same. The information provided herein does not, and is not intended to, constitute legal advice; instead, it is for general informational purposes only. We expressly disclaim /disown any liability, which may arise due to any decision taken by any person/s basis the article hereof. Readers should obtain separate advice with respect to any particular information provided herein.