Mulund: A Booming Realty Destination in North Mumbai

04 October, 2021

4 mins read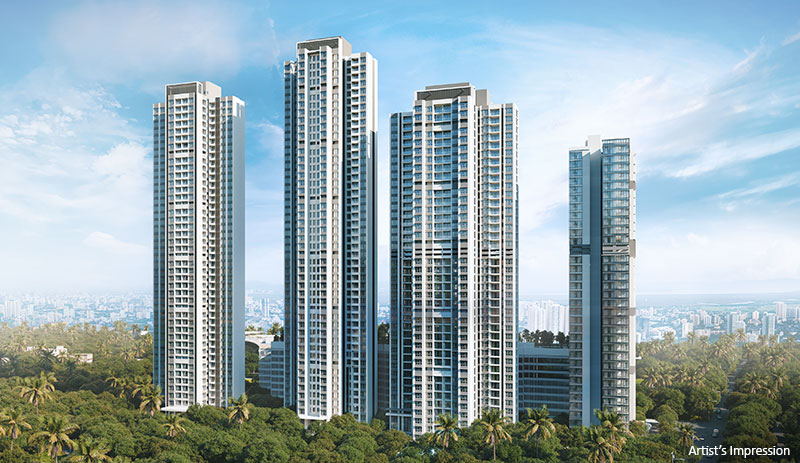 Over time, Mumbai's legendary status as one of the greatest cities to live in the country has only gained in strength. However, there's a caveat — the increasing number of high-rises and luxurious living spaces has been achieved at the cost of virgin forests and pristine natural resources, leaving behind far more trails of grey than green.That's why areas striving to provide residents with a high standard of living without sacrificing their lush, abundant nature belts are viewed as a rarity. One such area is Mulund — a sprawling suburb in the North-Eastern end of the city, with parts of the region overlooking the ~25,000 acres of lush Sanjay Gandhi National Park.As a rare crossover between elegant and planned infrastructure and green landscapes, there's a lot to love about life in Mulund.
Incredible Connectivity and ConvenienceIncredible Connectivity and Convenience

Mulund enjoys seamless connectivity to all critical areas of the city. With Lal Bahadur Shastri Marg, the Eastern Express Highway, and the Jogeshwari-Vikhroli Link Road in close proximity to luxury residential projects like Piramal Revanta, you can easily travel to South Bombay, Thane, and Navi Mumbai respectively. Additionally, the proposed Goregaon-Mulund Link Road and the Mumbai Metro Line 4 from Wadala-Kasarvadavalli passing through Mulund will only further boost the connectivity of Mulund to other parts of the city.
State-of-the-Art Infrastructure

Owing to its enviable connectivity, Mulund has piqued the interest of developers and homebuyers alike. A casual glance at the horizon will reveal architectural marvels in the form of high-rise and skyscraping towers, well-designed roa ds, and a growing number of schools, colleges, restaurants, hospitals, malls, and recreational facilities like parks and coffee shops. You will not have to drive too far to find the ideal spot for an evening or night out with friends and family if you avail one of such flats in Mulund for sale.
Diverse and Harmonious Community

A melting pot in the truest sense of the phrase, Mulund is a progressive, cosmopolitan area where people from various backgrounds and religions live together in peace. So, if your goal is to put down your roots and create the perfect home in a neighbourhood that's subdued yet lively, the area will make the most sense for you and your family. For those who prioritize community over seclusion, an expansive complex like Piramal Revanta with emphasis on state-of-the-art amenities that offer a natural ecosystem for young and old. From café lounges to toddler play areas, from a kids' playground to a senior citizen area, from cycle and jogging tracks to a swimming pool, Piramal Revanta has something for every member of your family!
Effortless Transportation

With excellent connectivity comes effortless transportation. Mulund has a well-established stream of regular as well as air-conditioned BEST buses that enjoy high frequencies and take you around the city. If you choose to buy flats in Mulund for sale in prime localities, you are likely to be near Mulund Railway Station, which boasts the rare claim-to-fame of winning the Cleanliness Award out of the 42 stations on Mumbai's Central Line. With the Metro Line 4 still underway, it's only going to get easier for residents to commute without a hassle. Dubbed by Times of India as the 'Prince of Suburbs', Mulund is a great place to live and grow. From open living spaces and infrastructure standards par excellence to pristine surroundings that let nature flourish in all its glory, there are many reasons for this to be your new home. If you want to be well-connected and experience quality amenities that make life a breeze, look for apartments in Piramal Revanta that will offer luxurious, modern living while being close to nature.