Come home to Contemporary Architecture at Piramal Revanta

22 February, 2021

4 mins read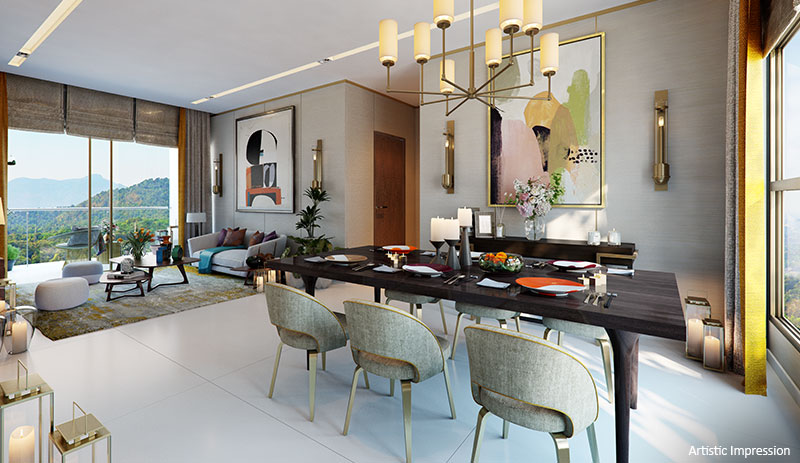 Investing in a home has always been an important milestone for Indian consumers. With younger generations moving up the career ladder faster than ever, a large share of their disposable income is utilized towards maintaining their lifestyles. For consumers who aspire to buy their dream home, now is the time for them to re-evaluate their options. Some of the reasons to invest in an apartment are the potential growth in the residential segment, exciting offers by developers, reduced stamp duty, and low-interest rates on home loans. Customers today are opting for
2 & 3 bhk flats in Mumbai
offering design aesthetics and new-age luxury. Customer-friendly housing finance makes it the perfect time for them to opt for their dream apartment at
Piramal Revanta
. Let us look at some conducive home aspects which are popular amongst the modern-day consumer:
The home's aesthetics; a reflection of self

Buying a home is one of the most crucial decisions and a significant milestone. Home design and styling has become intrinsic to this expression of one's self. It is almost like a story of one's life unfolding through design and aesthetics. The right home would have efficient layouts with enhanced features such as Floor-to-Ceiling windows, smart interior planning, and the use of premium materials and colours, reflecting their vibrant personality.
Contemporary vibes

The young homebuyers today prefer functional spaces that are spacious with clutter-free designs, backed with premium finishes. Swanky elements and elegant finishes are usually given importance in areas such as the living room and the master bedroom with balconies. Piramal Revanta by Piramal Realty in Mulund presents a new style of contemporary living. An urban oasis away from the hustle of the city, the ultra-modern, high-rise towers sit on the edge of approximately 25,000-acre Sanjay Gandhi National Park, with expansive views across the lush greenery of the Yeoor Hills.
Efficient homes

Home design trends are like fashion— constantly changing. It is vital to keep pace with the latest trends as a home defines one's identity. Young homebuyers value experiences over materialistic things; they prefer homes which are a part of their high-tech and connected lifestyles which match their aspirations seamlessly. These consumers are tech-savvy, culturally diverse, well-travelled and high-income urban dwellers, who are open to new concepts and ideas. Hence, it becomes even more imperative for developers like Piramal Realty to push boundaries and create exciting opportunities for homebuyers that meet their tastes and preferences.
Practical luxury and futuristic amenities

Today's homebuyers want it all when it comes to the latest amenities and services in their homes. With Work from Home being normal in the long run, consumers today want to make sure that their homes are optimally designed to offer space where both can comfortably sit down and work seamlessly without interrupting one another. Some other amenities required are Co-working Spaces, Gyms, swimming pools, indoor games room, jogging track, kids play area, rooftop deck, spas and jacuzzi, gardens turned into a natural ecosystem, giving a new meaning to luxury living. The decisions of a modern-day consumers is skewed towards the latest trends, quality, convenience, health, and value for money. Keeping these aspects in mind, it is even more necessary for interior designers to go out of their way and craft spaces that are both appealing and comfortable to live in.