A Move to the Suburbs A Global Real Estate Trend

24 November, 2021

4 mins read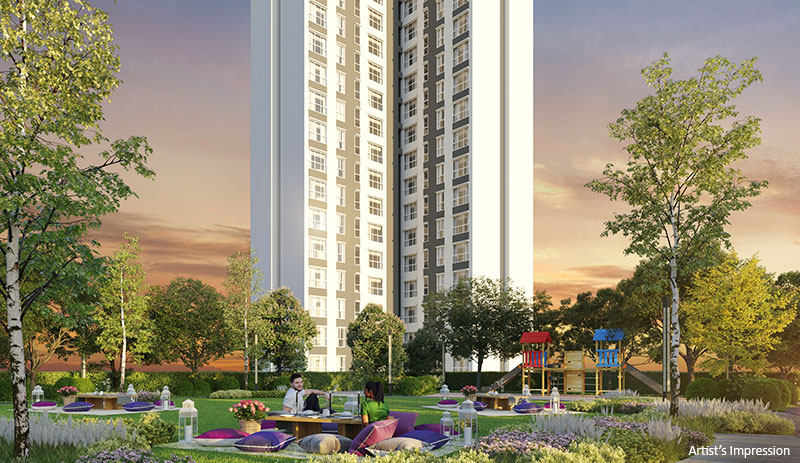 Gone are the days when almost everyone living in a vibrant metropolis preferred to own a home in its elite neighbourhoods. With the rapid expansion witnessed by various big cities across the globe in the past few decades, combined with the corresponding rise in population, local and migrant alike, the suburban areas of those cities have been gaining both prominence and popularity as a prospective location for owning a home.In the U.S.A., there has been a significant recent trend of people choosing bigger, suburban homes over their cramped counterparts in bigger cities. Mumbai, India's financial and cultural capital, is no exception to the aforementioned trend. Whilst areas such as central Mumbai and South Mumbai have always been regarded as the crème de la crème of the city's real estate market, recent years have witnessed a drastic rise in the development of suburban areas.One of the suburbs in Mumbai that exemplifies this trend is Mulund. The prices of property in Mulund have been following an upward trend for a long time, with more and more people considering it a suitable location for their home and workplaces. If you are looking for a property in the area, Piramal Revanta, Mulund, is an excellent option for you. With its proximity to the Sanjay Gandhi National Park, the luxury residential offers you an abode close to nature.
Here is Why Suburbs are on the Rise
Here are some of the primary reasons why that the demand for residential properties in suburban areas is on the rise, especially in Mumbai:
Peace of Mind

Whilst there is no denying the fact that the hustle and bustle of city life has its own unique allure, it is also matched by the glaring reality that the constant noise and ceaseless pace can get exhausting. This is one of the main reasons why people are increasingly preferring the suburbs as the location for their home, even if this choice entails a higher travel time on a daily basis. With the ever-rising pressures of professional life and the high cost of living in a metropolis, people are increasingly prioritising their mental health over the label of living in a coveted neighbourhood, and rightly so. This widespread shift in the mindset of urban dwellers is one of the main drivers of the rising popularity of suburbs as suitable residential areas.
Larger spaces and lower prices

The property prices in the suburban areas of cities are often significantly lower in comparison to their counterparts in elite neighbourhoods. For instance, the property prices of a suburb in Mumbai, say, Mulund, are, as a general rule, on the lower side as compared to those in, say, Colaba. Also, living in suburban areas allows you the luxury of having a larger space for your home at a lower price which is a win-win situation. Quite often, there are also more open community spaces in suburban areas, such as gardens, a luxury that is of as much, if not more, value, than a relatively cramped apartment at a posh address. Therefore, buying a property in Mulund may actually provide you more value for your money than the purchase of one in South Mumbai.
A coveted lifestyle amidst world-class facilites

Contrary to common belief, suburban areas do not entail a compromise in terms of the lifestyle and amenities that you get to enjoy. Several recent residential developments in suburban Mumbai, for instance, are equipped with state-of-the-art amenities, and Piramal Revanta, Mulund, is a prime example of that. Adorned with the rare combination of modern architecture and easy access to nature, this project offers mesmerizing views of the Sanjay Gandhi National Park and has amenities such as a multi-purpose play court, salon and spa, crèche, zen/yoga garden, walking path, café lounge and squash court, to name a few.
To Sum It Up
There is an ongoing shift in the way people around the globe perceive sub-urbs. This trend is evident even in Mumbai where Mulund, a sub-urb, is turning out to be a go-to choice for home buying. The shift in people's interests of a home location towards sub-urbs can be attributed to a multiple number of factors like greater peace of mind, larger living spaces at lower prices and the chance to live an envied lifestyle without losing out on world-class amenities. And as far as modern suburban living goes, it does not get better or more comfortable than the life you can have at
Piramal Revanta, Mulund
.